Yes, it is a good time to visit Thailand during July. Let me start to explain why it is worth visiting.
Many visitors like Thailand and they said it is absolutely worth going to Thailand any time, even in rainy season. This is how it is like when it rain. It rarely rains all day, and usually the day is warm and sunny most of the day, then when it does rain, it short and sharp storms which make it cooler temperature.
Thailand has 4 regions and each area have slightly different client. So it is best to know where to go. How is it like in those destinations.
Is it worth to Thailand in July and August?
By summary, I think "Yes, it is worth to visit Thailand in July and August "
I research and find out a lot of good points to do so
It is great season which hotel rate is cheaper and its event some rain it is not interfering with your holiday
 
It is very rare to rain all day long and the rain normally short and sharp storms and can make the weather cooler
 
If you like to swim in the ocean , you should not go to the Amdaman sea side or west coast, which is Krabi, Phuket, Khaolak, or Lipe . However, the private pools access room is fantastic and affordable.
 
If you like non touristy and experience authentic Thai living, it is a good time to visit Issan.
 
Check out Samui, Koh Tao and Koh Nangyuan for diving and lazy beach relaxing.
 
Low season means less visitors, which lead to special domestic flight rate too. Just be careful not to travel for long holiday which the Thai tourist travels a lot, which may make the ticket price higher too.
 
Select the right destination for beach relaxing is very important. Travel to Thailand in July and August, we recommend to go to Samui, Pattaya, Koh Phangan , Koh Tao or Hua Hin for beach relaxing. It is not a good idea to visit Andaman sea destinations such as Phuket, Krabi . It is also very heavy rain at Koh chang.
 
It is good to visit mai destination such as Bangkok, Pattaya, Chiang mai and Chiang rai. There is a lot of activities and things to do for indoor and outdoor. Especially, Bangkok which has many shopping mall, museum, temple, and palaces which no need to worry about rain and the weather.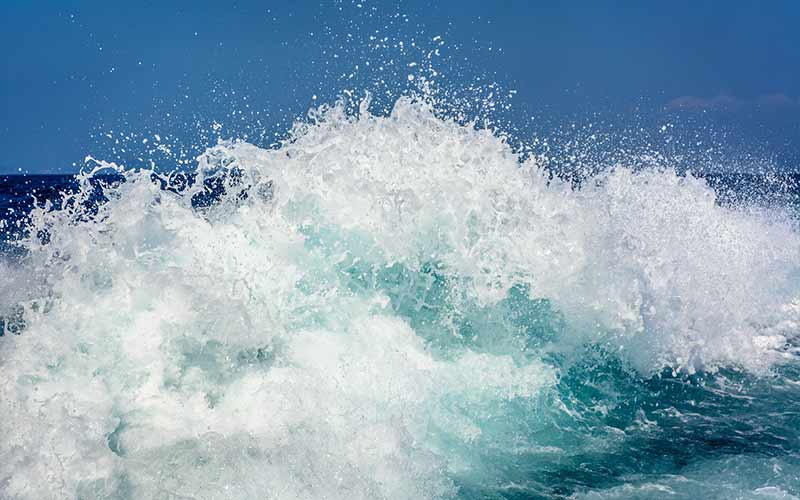 What is the weather in Thailand in July?
This is information about the rainfall and temperature in different main tourist destination.   This can be use and idea what was it like in the pass in each month.
Monthly Current Report
Rainfall and accumulative rainfall
July 2017   –
 

Temperature

Rainfall (mm)

 

Mean

Above or below normal

Mean

Above or below normal

Chiang rai

26.8

0.1

473.8

162.9

Chiang Mai

27.6

0.4

126.8

-13.4

Kanchanaburi

28.7

0.1

146.6

43.7

Bangkok

28.9

-0.1

319.6

144.5

Pattaya

28.5

0.0

203.3

105.9

Chanthaburi

27.7

0.1

812.6

329.4

Hua Hin

28.5

0.1

88.9

-4.1

Koh Samui

28.5

0.2

141.5

25.2

Ranong

26.9

0.2

920.0

299.3

Phuket

29.2

1.0

127.8

-130.4
Note
Mean Temperature is the average of daily dry-bulb temperature
"T" is traced, rainfall amount less than 0.1 mm.
Temperature and rainfall area preliminary data
Check accurate weather and weather forecast here.
Is it rainy season in Thailand in July?
Yes, it is a raining season in July. The rain criteria during July are under heavy rain if you look at record in 2017. Hua Hin and Samui seems to get less rain compare with other area.
Rain Criteria
ฝนเล็กน้อย (Light Rain) 0.1 – 0 mm
ฝนปานกลาง (Moderate Rain) 10.1 – 0 mm
ฝนหนัก (Heavy Rain ) 35.1 – 0 mm
ฝนตกหนักมาก (Very Heavy Rian) 90.1 mm and above
Things to do in Thailand in July?
A lot of things to do in Thailand July,  check out some activities that simply and get close to nature.
1.Visit Mea Jam small village and rice field in Chiang mai นาข้าวขั้นบันได แม่แจ่ม จังหวัดเชียงใหม่
Now a day visitor always likes to get a good picture. Pictures with nature and farm bring good feeling of fresh memory. During July, it is a being in the raining season, it is a time for rice plantation. Going to viewpoint or mountain top in Chiang mai , it is very nice.  
This is another listing of village for rice field terrace
Baan pok peak , Chiang mai
A royal project at Mae la noi, Mea Hong Son which also can lead to near by sightseeing seeing at  Teerachan waterfall which is a good place for a break and relaxing
2.Take a boat ride and biking    ปั่นจักรยานชิล ๆ เลียบริมโขง จังหวัดนครพนม
I mention about the visit Issan region before . I recommend a trip to visit Nakhon Phanom and do morning cycling or evening cycling along Mae Khong River . This activity can do all year, but during the long but during rainy season, Issan looks very nice.
Check it out more detail in youtube.
Visit Thi Lo Su waterfall น้ำตกทีลอซู เขตรักษาพันธุ์สัตว์ป่าอุ้มผาง จังหวัดตาก
Thi Lo Su is located in the Umphang wildlife Sanctuary. To visit this waterfall will take time and effort. The journey is included multi-hours trip by four-wheel drive and rafting.
Many people recommend visiting the waterfall during November to February which is the end of rainy season. But going there in June is not a bad idea too.
The trip to visit there normally recommend for 3 days to admire the nature and surrounded area. It is included trekking, bamboo rafting and camping so be prepared with less comfort facility.
In fact, during July and August are raining, which has a more waterfall which nice to see. This are the waterfall that close to the main destination
Erawan waterfall is in Kanchanaburi, near Bangkok
Klong Lan waterfall , Kampheanphet province , near Sukhothai
Festival during July
Candle Festival in the river at Ayutthaya prince (ประเพณีแห่เทียนพรรษาทางน้ำ จังหวัดพระนครศรีอยุธยา)
Anyone who loves religion and the festival should not miss this event in Ayutthaya province. During the first day of Buddhist rain retreat, all cities of Thailand will celebrate with so call candle festival. The only place that celebrates with ornament boat parade is in Ayutthaya province. They will put an ornament candle in the boat and parade on well decoration to offer the candle for temple use.
A procession takes place in Klong Talad Chado in Ayutthaya. Go the market where local people waiting to get the best picture of the procession on the waterway.
Check out at lunar calendar which will change every year for this celebration.
Candle festival in Saraburi for flower offering
Those who love flowers and local festival , should consider visiting Sararburi province . This province is very near Bangkok. Buddhist laymen go to Wat Phaphoothabat which is in the hill. Flower parade and everyone bring the small flower bouquet to warship the Buddha, which is very worth seeing.
The rites are in the afternoon. Local people collect the flower , so call DOK KHAO PANSA to offer. 
The offering in the temple by people stand in the two long lines with a two-meter space between them. After that, the monks will walk in that space to receive the flowers from the surrounding people. Afterwards, the monks ascend to the mondop of Wat Phra Phutthabat to the north letting the people to pour water onto their feet to wash away the sins of the people according to their belief.
.
Candle Festival in Ubonratchathani
This is another destination located in Issan province. Giant waxwork figures of mythology related to Buddhism and Thai believe draw people from around the world to witness this procession. The villager comes together to make the candle for their community. Some local donate the candle for this special event.
Caution
During the Buddhist day , the sales of alcohol is restrict for nation wide.
5.Scuba diving in Thailand in July – any tips?
Visit southern of Thailand for scuba diving on east coast of Thailand which is  recommend to go to Koh Toa and Koh Samui .
Highlight of Kao Toa is the migration of biggest fish in the sea, which may lead to special diving experience to meet Whale sharks and etc. It is normally happening during April and May.
Weather in July in main destination
Thailand weather July at Koh Samui
Koh Samui has an average temperature in July for 24-29 c and it rains for 12 days. 
.
The weather in Phuket in July
Phuket island has an average temperature in July of 25-32c and it rains for 18 days.  Visitors typical worry about that, this is monsoon period which is hard to predict. But it usually not rain all day,  but it can be short rain,  or heavy downpour and followed by the sunshine.
Source : http://irrigation.rid.go.th/rid15/ppn/om/om8.htm
https://www.tripadvisor.com/ShowTopic-g293915-i3686-k3293974-Is_it_worth_it_to_go_to_Thailand_in_July_and_August-Thailand.html
https://www.tmd.go.th/programs/uploads/monthlySummary/%E0%B8%81%E0%B8%A3%E0%B8%81%E0%B8%8E%E0%B8%B2%E0%B8%84%E0%B8%A1%202560000.pdf