Before I get into detail of where to go for use or implement wellness service for your travel trip so let begin with define wellness tourism.
My personal understanding of wellness tourism is some activities that you can do such as
-Massage and spa service
-Treatment for your health
-Rejuvenate with clean food and mediation
What people know and understand about wellness tourism?
What are wellness tourism means?
Before getting into where to go for Thailand wellness tourism service and how to apply it into trip let see the definition.
Wellness tourism is travel for the purpose of promoting health and well-being through physical, psychological or spiritual activities. While wellness tourism is often correlated with medical tourism because health interests motivate the traveller, wellness tourist are proactive in seeking the improve or maintain health and quality of life, often focusing on prevention, while medical tourists generally travel reactively to receive treatment for a diagnosed disease or conditions.
Highlight 2 keyword
Travelling for health
Well-being reasons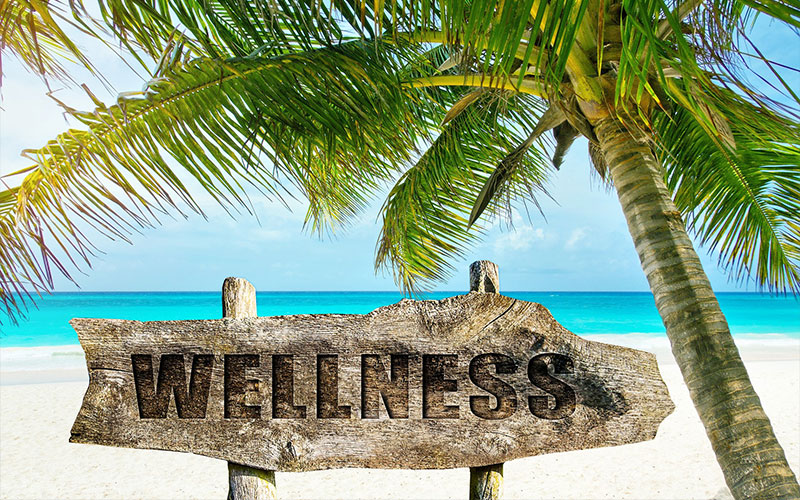 7 top trends in wellness tourism in 2019
The wellness tourism market was valued by the global wellness institute as worth $639 billion in 2017.
This service is very diversified but this trend that every keep an eye on.
1.Travel Well 
Now a day, the journey need be well-ified as well.
Meanwhile, spas service at the airport are nothing new, the usage airport experience is getting upgraded.
Recently, Cathay Pacific opened a yoga and meditation space as part of their business-class lounge in Hong Kong.
During the flight, Singapore airline has advanced in-flight wellness for their record-breaking Singapore to New York route, where guests are on the plane for 18 hours 45 minutes in their seats.
https://www.getyourguide.com/bangkok-l169/?partner_id=AEJRIGO&utm_medium=online_publisher&utm_source=pimolpun17%40yahoo.com&placement=content-middle
2.Medical and wellness tourism merges
Medical tourism has been big for quite some time, with travellers crossing international borders either for better or cheaper medical treatment.
At the same time, wellness resorts, which previously focused mostly on traditional wellness practices such as spa treatments, thermal bathing, yoga and traditional Chinese medicine, are getting more high-tech.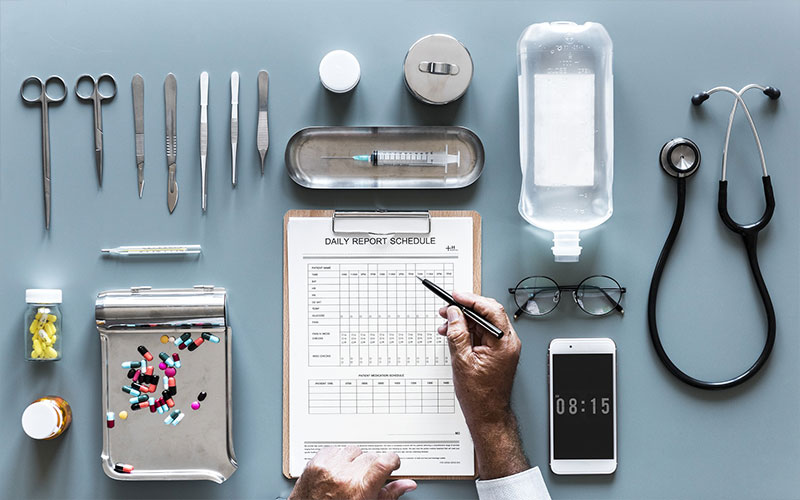 3.Multi-generational wellness
Wellness is now considered a whole-family affair, as people come to understand that the early years are especially important to total lifetime wellness.
At the other end of the age range, senior citizens are also being specially cater for.
As our population age, issues such as Alzheimer's and dementia are becoming a growing concern.
4.More than just one vegetarian option on the menu
The number of vegetarians , vegans and flexitarians is growing rapidly.
The percentage of US consumers identifying as vegan grew from 1% to 6% between 2014 and 2017 , that is 600% increase.
5 Sleep
Awareness of the vital importance of getting a good night's sleep is quickly spreading.
A lack of sleep doesn't just make us feel tired, it has been linked to heart disease, high blood pressure, diabetes, depression and obesity.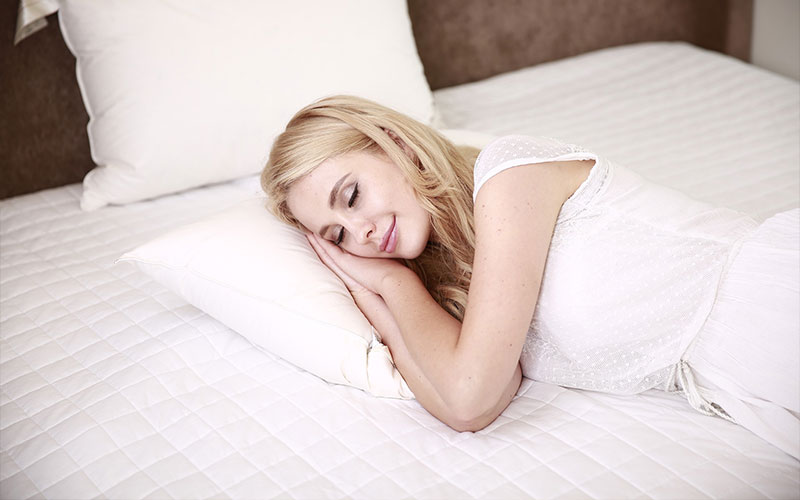 6.Mental wellness for truly trans formative travel
Mental wellness has been trending for the pass few years, and it is only set to continue.
As interest has grown, practitioners are getting more knowledgeable and are seeking out new forms of meditation for specific outcomes.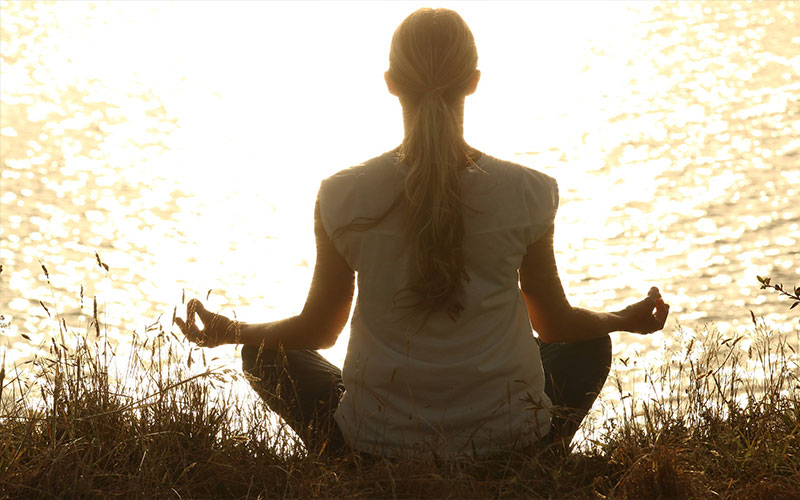 7.Greater variety in wellness retreats
The traditional focus has been on yoga and meditation
However, as the wellness travel market has grown, wellness retreats are now offering much greater variety and getting highly specific in their focus.
As the wellness travel market grows, variety and greater sophistication will become a constant trend.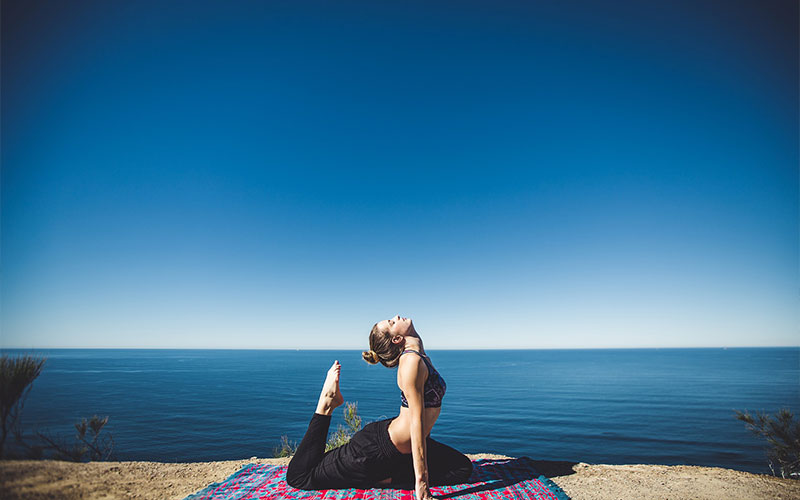 Wow, its' it sound cool
It is very interesting that wellness tourism is to promote well being
Let me recap so
-Travel well

-Combination with medical tourism

-Travel with multi generation

-Good food serve such as vegan

-Sleep well

-Mental releasing

-Lot of variety in activities
So I get a better picture now .
Let's implement
Thailand wellness tourism
Travel Well
So I will skip the first pass since in the article is already recommending an airline such as Singapore airline for instance. But I have not idea how much do they charge extra and it is not really relevant for my work since I am a land operator, I would skip this.
Combine with medical tourism
I think it could be looks into many elements such as
Medical treatment VS medical measurement
Medical treatment may cover operation or treatment that it may expend to do in your home.
Do you known what medical service in Thailand that famous for
Sex change operation
Stem-cell therapy
Cosmetic surgery such as breast , nose job
https://www.getyourguide.com/bangkok-l169/?partner_id=AEJRIGO&utm_medium=online_publisher&utm_source=pimolpun17%40yahoo.com&placement=content-middle
From the charge above, you can see the top medical tourist customer is from middle east, Indochina , Myanmar, Cambodia, Laos, and Vietnam, Japan, US and UK.
How much does wellness tourism generate income in Thailand?
From the graph below wellness receipt 12 billion in 2017 
Service provider in each area
However, another interesting service should be annual check up. Annual check up that consist of many parts of your body, maybe good do once a year in Thailand.
Top famous hospital
Bangkok hospital

Payathai hospital

Bamrungrat hospital

Mission hospital

BHN hospital
Travel with multi generation
If you come all together with your family this is recommendation program
Small kids
                Teeth check up
Parent and Grand Ma and Grand Pa
                Annual check up
                Visit dental
                Meet the doctor for special consultant
Recommend to do something that can finish with in a day
Service provide
Special Clinique or hospital is following by the location above.
Good food serve such as vegan , sleep well, metal release and a lot of variety
This issue may relevant to
Some resort that feature wellness theme and provide healthy food for service.
Tour operator that provides well organized food service
In mind opinion
Healthy food not necessary equal to vegan

Eating vegen food is not the only way to lead to good health.
Is this confusing you?
Eating vegetable is good, but not always the only we have to eat.
Anyways, let's check where is the resort that can give you the service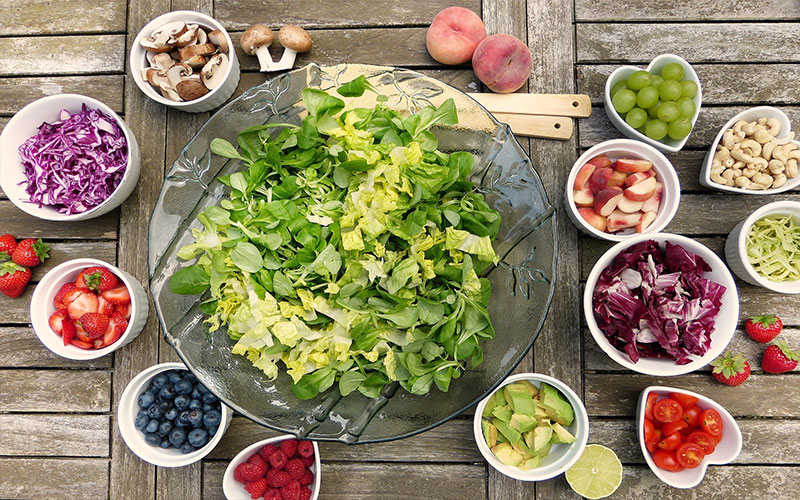 5 Internationally acclaimed wellness spas with world-class. Hospitality and expertise
Chiva Som international health resort
The one and only luxury health resort in Thailand that received the highly regarded awards. The best destination spa in the world in 2002 and baccarat Asian spa, award spa event of the year in 2006. Chiva som takes a holistic approach to uniting mind, body and spirit. On arrival, you are offered a commentary ,check up and wellness consultation and your advisor will help you achieve the most out of your stay by designing a customized program of treatments, food, and services to suit your health gain.
Banyan tree Spa
Go here and experience the peaceful sanctuary in the heart of Bangkok. The banyan tree spa uses a variety of traditional Ayuravedic therapies, facial, massage, including treatment originating from the royal Thai palaces or Bayan tree's signature tropical rainiest experience and special treatments and massage for pregnant woman and elders.
Among various  types of spa treatments, one then stands out are the Tropical Rain Aromatherapy Massage that sprays, the warm water from the shower mixed with the aromatherapy massage  technique to help you relax the way you have never experienced before.
Samahita retreat
Samahita retreat is one of the leading destinations for a memorable yoga holiday. The resort has been named in the Asian's top 10 wellness resorts from CNN travel and received several positive reviews on tripadvisor. It is a dedicated yoga center with a strong purpose to provide a place in which to practice balanced and healthy living in all areas of life. It offers a variety of programs from yoga, detox and wellness spa to de-stress and weight loss for your optimal health.
Kamalaya Koh Samui
Kamalaya's holistic wellness experience integrated healing therapies from east and west. Kamalay receive a number prestigious awards such as best oversea health & wellness property 2016 by luxury spa of the year – southeast Asia & the pacific by Asia spa award 2015. Kamalaya's wellness program offer solutions for detox. Stress and burnout, healthy lifestyle and yoga including tailor made program to meet all your needs.
Let's relax Spa
Lets's relax spa is offering a perfect blend of eastern and western treatments, therapies and cutting edge technology, one of the best spas recommended by the world's leading travel magazine lonely planet. Let's relax spa offers a variety of signature treatments and massage such as volcanic stone massage that the heat from the stone penetrate and melt away stress, oil massage that helps relieve tense muscle and sore joints, Thai massage, herbal stream and many more.
Wellness resort in different location
I have some listing of wellness resort with some uniqueness service
Bangkok
Raweekanlaya Bangkok  – Wellness cuisine
The resort was once used as a residence of the royal governors of His Majesty King Vajiravudh or Rama VI. With only 38 guest rooms with well design to maintain the Thai heritage
The resort features dedicated to greenery with and organic garden with special pick of food ingredients for a bespoke meal . The guest can enjoy stress free with holistic and rejuvenating experience.  
https://www.raweekanlaya.com/wellness.html
Ariyasom villa
A small boutique hotel feature Thai feeling
Morning breakfast serves vegetarian and seafood.
They have meditation session that allows guests to join.
Tria Medical Wellness Center
Tria is an urban spa retreat environment with full facilities which is included medical doctor consultation, nutritionists, chiropractor, acupuncturists, and various kind of specialist combination technique from the western to the eastern knowledge in a holistic approach to a healthier lifestyle.
You can see the link for a long listing service that they provide
http://www.tria.co.th/en/
However, a friend of mind who use their spa service and told me that this is one of the best spa experience he ever have.
So Spa or rejuvenation package for one day is a good idea right.
Another interesting service with new technology call X-scan. You can know
BMI: Body Mass Index
-Fat accumulation in the abdomen
– Body proportion
– Body fat percentage
– nutritional status
– Strength of each muscle part
– Evaluate edema And various minerals in the body
– Basal Metabolic Rate
This could be a  good start with measurement. And you can check your lipid profile to see where you start. Then go join some wellness treatment and measure again to see what the result is.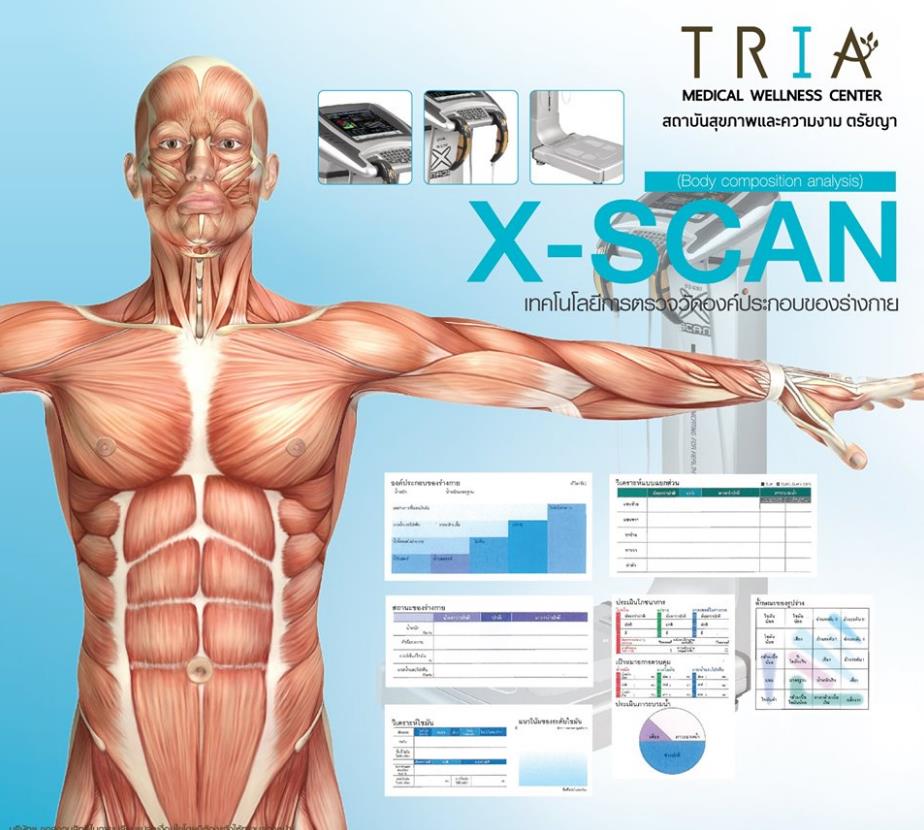 Phuket
Amantara Wellness Resort
The resort focuses on wellness retreat for improving metal, physical and spiritual.
The resort has pool villa with special service such as soaking tub with Himalayan salt, and pillow menu.
Healthy food retreat
Most meals at the resort feature healthy venue which is a well prepare ingredient and fresh vegetable. The cooking style is stream, poached , braised and pan seared.
Example of meal
-3-Egg white omelet with goat cheese, salmon, and spinach
–Coconut buckwheat porridge with chia seeds, berry compote, walnuts, and yogurt

-Poached prawn salad with ginger and ginseng dressing

-Grilled tuna loin with kalamata olives and soft poached egg
The amatara Spa venue is including facial, massage , mud masks, hair & nail treatment and pain management therapies.
Wellness programs
The wellness package start from 1 day retreat up to 3,5 ,7 ,10 , 14 and 21 days.
The interesting package is
Weight Management
Develop long-term weight loss goals with a focus on nutritious eating, extensive exercise, holistic treatments.
Amatara Yoga
Retreat to your own yoga sanctuary where you will be given the tools to practice asana, mindfulness, and meditation.
The Life Co , Phuket wellness center
This place is feature  well-being and detox and retreat. They provide various range of service which related to detox and weight loss.
Such as Green Salad Detox program , Intermittent fasting program, Low Calories program and Ketogenic
Wellness package is also weight loss package, ultimate detox , diabetes  Recovery, and Liver Support package
Special programs are interesting which is stem cell therapy , water fasting, get fit & healthy , Mindful living program
Cancer care are center treatment , cancer prevention and cancer recovery program.
https://www.thelifeco.com/en/
The Barai , Prajuabcherikhan
THE BARAI Spa is an enchanting escape from the frenetic outside world.
The service is including ultimate unwind , yoga,  cleanse, fitness , and weight lost
This place is absolutely beautiful and the treatment are excellent.  The room was big and nicely decorated and the facilities were very exotic. The garden has a wooden deck surrounded by a little pond with a huge wooden wheel where the water flows.
Jirung Life Center is a combined Buddhist tradition with modern modalities to create a personalized get-away healing experience for those of us on the go and with demanding schedules. You will enjoy the surrounded area with jungle nature looks.
Aromatherapy  , wellness spa therapy in Thailand
Aromatherapy is a massage that give you more than relaxation which use plant oils together with a massage that can help to keep balancing between body and mind and some people think it can help with some deceases such as.
Relive allergies
Adding essential oils while bathing or mixed with candle when massage or spa
Perspiration
Inhalation of essential oils stimulates the body to sweet prevents muscle contraction, relieves inflammation, and energizes the brain.
Relax muscles
Aromatherapy massage helps relax your muscles and make you feel comfortable.
Recommend Aromatherapy massage spa
Absolute Sanctuary Koh Samui
The boutique wellness resort is surrounded by nature and also has a one-stop health and wellness center including a spa. One of the spa's unique treatment is Aromatherapy Facial Massage that you relax and de-stress.
Oasis Spa
Oasis Spa has many branches all over Thailand. It offers an exclusive aromatherapy Hot oil massage that oil massage that blends Traditional Thai massage, Swedish Massage and Aromatherapy together to create the holistic relaxation.
What do you expect from wellness tourism?
I know there are a lot of wellness packages in different terms and service that you can spend money on. But is it good idea to begin what do you expect from it.
I think there are only 2 points only
1.Feel good
2.Make you life change in terms of health and spiritual
Feel Good
There are so many feel good products on the market.
Spa, massage and those therapies that can really make a different while you stay in the ambience.
In my opinion, it is hard to get  good result within 3–7 days .
All the service provider can do is only for you feel good in that environment.
It is like give yourself a break and a good retreat.
It is good but how to make the benefit in long run is more important.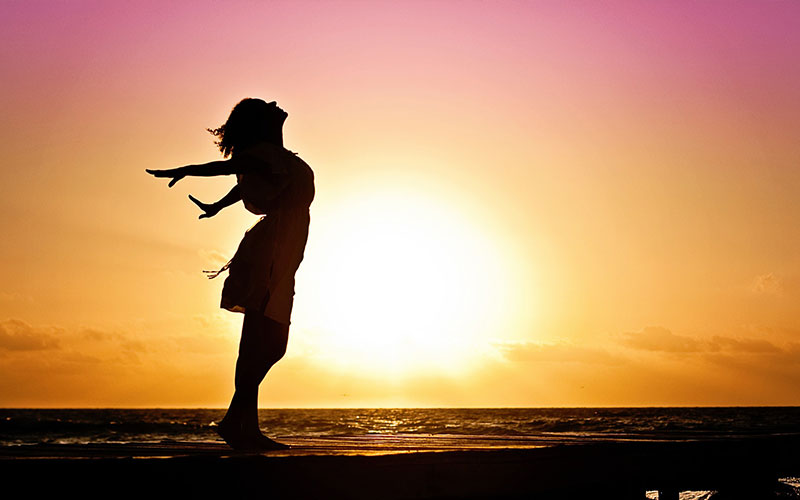 Why it is hard to continue do it at home in long run?
Because
1.It is nearly impossible to live in that environment when you back to your home.
I am talking about lot of trees and nice beach side resort.
2.I saw a lot I'd nice pictures of food presentation of each resort . It looks nice and yummy . But am I  was be able to make it for my own every day.
So if not , what is possible ways to make it be able to apply this to my daily life. If I can do it , possibility to maintain my good health it is possible.
Exercise such Yoka , Pilate or else . This seems more possible than any other thing. Thanks God that we live in the world that have a lot of fitness and YouTube make a lot of this lesson can deliver at home.
Wellness tourism for Life Changing and expecting long living and healthy result
The service that makes your life change. This wellness service is very interesting right.
Yes, there is a new paradigm ship of the wellness industry.
There are things that you do not know that you do not know.
What if there are a trip that can measure and you will be able to keep good health at home.
The program is for
-Measurable
-Lipid profile will be better
-Defiantly feel good about your health
-Easy to maintain good health when you are back home.
I actually have a plan for this wellness tourism.
Keep me post if you are looking for something like this 
Skype  pimolpun1  
Mobile for Whataps  +66 817316556