Why honeymoon in Thailand
Thailand is an ideal place for a couple who plan to come for honeymoon and anniversary celebrate the trip. Thailand gets popular because a lot to offer from tropical beaches, white and soft sand,  nice ocean front villa at an affordable price, exotic culture, yummy food, and valuable price.
Here are some tips to get the best out of your honeymoon time.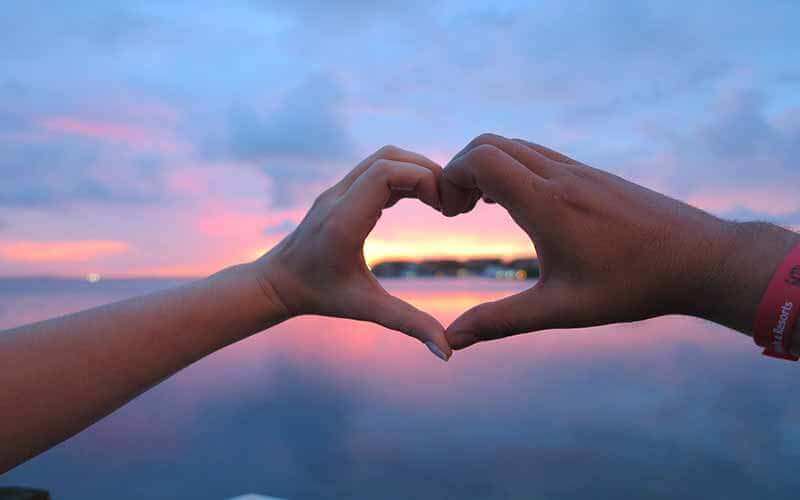 Tip No. 1 Does All inclusive honeymoons packages in Thailand worth or not
Thailand is not like the Caribbean or Mexico, which did not have many all inclusive resorts. As I know, there are some adult only and couples only resorts to create romantic ambiance.
Outside resort everything is very affordable. Therefore, it may not so much different cost from all inclusive package resort.
This is a guideline before you book all inclusive packages from resorts, which is mostly offered from beach resort.
The local agent can provide personal service and available for you from start to finish. They can inform you what best choice of resort and
recommend activities. And all in all, they can help to make your trip smooth with happiness.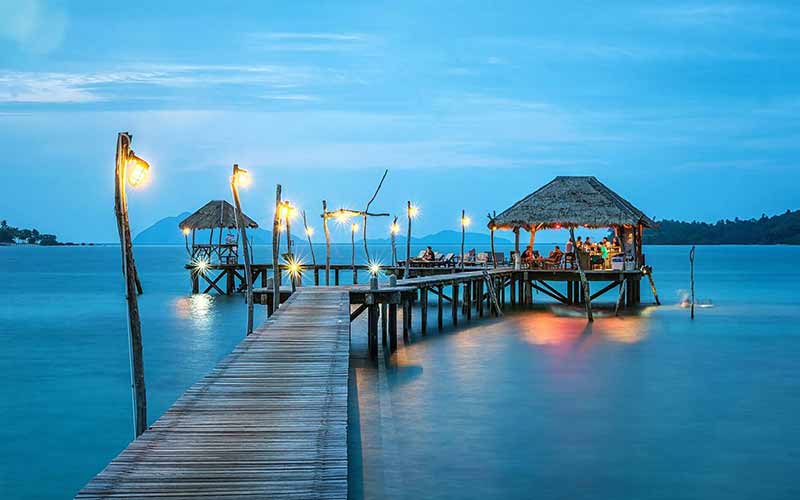 – If you choose to stay for at the resort not over 4-7 days, it may be good to go with the deal.
– You want to control the budget. All inclusive package is good since you do not need to pay.
– See the listing of things to do at the resort and make sure it cover and suit for your time. Otherwise, it will be boring if you stuck there too long.
– Read review about meal at resort, if you end up eat Thai-international buffet every day, think twice before booking.
– If you like sport, I think it is good to stick with big chain resort which have a variety of activities.
Tips No. 2  Get a quote for all inclusive packages from local Thailand travel operator
If you like to control budgets, working with reliable local operator is also easy to manage your holiday. Beside you know how much does it cost, you can also worry free from hassle.
Driver will pick up from airport to hotel
Escort tour guide goes with you when visit sightseeing
Arrange a private transfer service when you want to see outside of resort, it is supper convenience
See and do more as you wish
The average spending of honeymooner which around 4000-7000 USD / couple which including airfare, is possible to do it with tailor made cultural program to Thailand.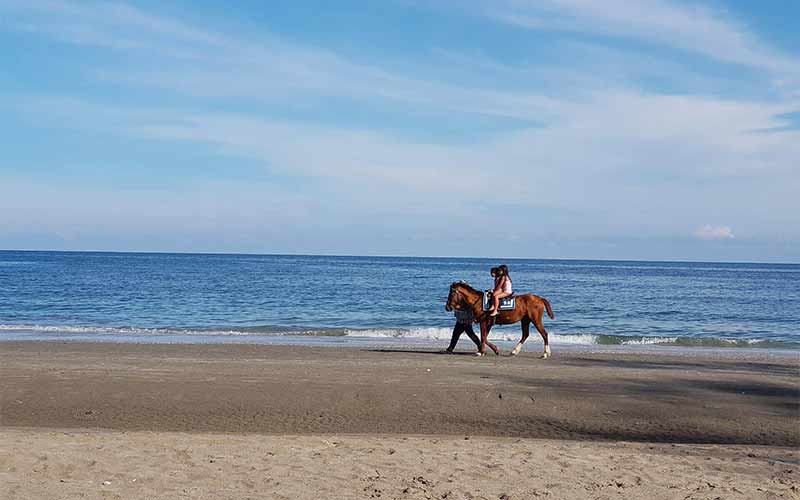 This is some guideline to select a package or agent to work with your honeymoon
– Reliable operator can provide flexible package according to your need–
– Make sure package match to your budget and be sure it looks realistic
– Double check is there any additional charge , add on an extra cost which you aware before pay them
– Select the package nicely, otherwise you may end up on the beach and bore
– Read and find out about review of that agency
Tips No 3 Recommend some listing of interesting resorts, which offer all inclusive packages.
Check it out below is a listing of resort that provide all inclusive package. This is suited for those who want to stay at the beach destinations. Finding out which one is fit to your budget.
I recommend the resort and place a link of video that create by resort and some is from customer review. I hope this will be easy for evaluate wheater it suite you or not.
Club made Phuket , resort base in Kata bay which on the long stretches beach with lots of palm trees caressed by the breeze. You can just across the road and get to beach.
Check out that you can see the landscape of the hotel which is very nice . The resort show what activities that guest can enjoy. I think it is very good for those who are active person who love sport.
Evason Six Seanses , Hua hin . The resort is feature nature ambiance with lush tropical garden and pond. Relaxing on private pool villas and perhaps pamper yourself at the world class spa with a great facility, treatments and program to kick start your wellness routine.
The video below is in Thai. The couple goes for honey and they make a video shoot in various area. Breakfast area, room, swimming pool and area to see the sunset. Check for more detail.
Baan Laksasupa , Hua Hin , Beach front resort which offers cozy and lovely environment . You can enjoy sunset when dining here. Inside the resort has a lot trees here.
Rabbit resort, Pattaya , A peaceful resort in Dontarn beach. The visitor can live in Thai design architecture. The resort is designed to be authentic all time, Thais with a lot of trees. They have a separate pool area that adult can relaxing on quiet ambient.
The Yana Villa Hua Hin, A perfect place to escape for ocean bliss. The resort is on the beach of Khao takeab, which is just 16 minutes ride from Hua Hin center.
A room is very well designed and guest can enjoy a private oasis of serenity.
The village coconut island, Phuket . The resort built facility for honeymooner. Jacuzzi suites, Grand Villas and Pool Villas have been built to cater for couples. The resort located on private beach front and fill with lush tropical garden. It is a ideal place for relaxing and unwinding.
Layana resort and Spa , Krabi
This beach resort feature adult only , located on Koh Lanta , Krabi. It is very easy to access underwater world kingdoms of coral and rich marine diversity.
Those who are interested in wellness and rejuvenate during your holiday. This five star luxury resort has it all. This resort surrounded by tropical greenery which is very quiet and peaceful. Bed setting for honeymooner is wow and they gave campaign to start celebrating too.
Four season tented camp at Golden triangle
The resort located on the border of Thailand, which can see Laos and Myanmar, just across the river. This resort makes you feel so special. It is like you are entering a whole new world. It is like you live in the jungle and the whole decoration is by nature and full with elephant craft. This only 15 tents which are huge room and comfortable with every detail. You can also hear and see the resident elephant walking below you room. This is not a cheap place, but very exclusive.
The resort has 84 villas and12 suite room which is located on a beautiful beach and lush landscapes. The resort has more than 1,200 trees and environmental friendly concept by not using plastic straws nor bottles and aims to be paper-free. This is a perfect place for honeymooner and a lot of activities such as Muay Thai training, tennis, golfing, yoga sessions, and spa. Guest can also do kayaking, stand-up paddle boards, catamaran and windsurfing boards.
Tubkaak is a boutique resort located in Krabi province. The resort has a lot of large trees. The resort is well designed to combine Southern Thailand influence in every aspect which start from architecture , decoration to cuisine. This resort wins many recognitions such as listed in "1000  places to see before you die" , Traveler's choice awards in 2009 , Best romance, Asia in 2011 and best of service in 2013. More reward in different year such as Thailand boutique awards 2010, Nature and environment award in 2011.
Apsara Beach front resort and villa, Khaolak
The resort stands on a white and sandy beach of the quiet town at Khaolak. Khaolak is a nature lovers' hideaway boasting white sands, blue sky and marine national park. This is a perfect place for honeymoons and weddings. The serene resort offers a range of luxury accommodation from rooms and suites to private villas. Enjoy rejuvenating spa, delicious dining venues and superior leisure facilities and services, guests will find all they need for a wonderfully relaxing holiday.
This boutique hideaway resort on the short with spacious deluxe bungalows. This is a perfect place for some quite, quality unwinding. If you stay at the sea-view villa when you wake up to see wonderful sunrises right from the bed.
Tips No 4 Stay at exotic resort to get good memorable photos
Chiang mai , Dara thewi , uniquely Thai design reception and around the area that you could get a lot of nice photos.
Chiang mai the four seasons , resort is in the middle of rice terrace.
Chiang rai, The Four seasons tented camp at Golden triangle ,which offer all inclusive packages with spa treatment, elephant trekking , meal and airport transfer.
Tips No 5  Things that you should do for your Thailand honeymoon
When visitor arrival from long-haul flight, experience Thai massage and spa to rejuvenate your body and adjust yourself to tropical climate.
One night for fine dining. I recommend that you arrange special dining at least one night which could be on the beach, roof top restaurant, or diner cruise for an instant.
Do something fun together such canopy ride, own elephant a day program, cooking together , riding balloon to observe the city, canoe trip to cave lagoon or visit farms and take part in local life.
Things to do in Bangkok for honeymoon
Tips No 6 Recommend place to a place for nice pictures
Anyone can get a picture while in Thailand, Don't you want a special pictures for good memory. You can put in your facebook profile, or print it out on your working space. Certainly, it should be great quality of pictures that create a lifetime memory.
– You may participate in the photo tour for a couple hours to get a nice picture. In main city such as Bangkok and Chiang mai. As I know, this is a short day trip for half day, which is offer by professional photographers. A friend of mind own hotel located on Sathorn road. She and her husband runs a photos tour. His hotel is a small hotel and is the oldest house in colonial style. I saw her work which is very nice.
– Make arrangement with the wedding, photo studio. You can get a very good quality photo. Price is subjected to package and in this case they will provide make up artist and prepare a dress for you too.
– In Ayutthaya and many sightseeing. There is a rental, Thai dress that you can hire the Thai custom and take a picture at the ancient city. This is a listing of the place that you can visit at Muang Mallika (Kanchanaburi) , Nasattha (Near Damnoen Saduak floating market), Wat Chai wattanaram at Ayutthaya.
– A few nice place that you can go and get a nice photos together with your couple are Rayal park Ratchapruak (Chiang mai), rice terrace (at Meajeam district , Chiang mai),
Tips No 7  you should not add too many destinations
If you add too many destinations in the listing of place to visit, there will be too many packs and un-pack time. It should be around 3-4 destinations. Remembering that every time you change the destination, you will be on the road or on the flights, it takes away the real enjoyment of your honeymoon.
 Tips No 8  How long should you stay in Thailand?
I recommend around 2 weeks stay. You can have 5-7 days on the beach. The less you can explore the exotic culture of Thailand.
Tips No 9 Beach destinations and period of traveling are very matter
Make sure that period of travel is really matter to avoid heavy rain or monsoon period. In my opinion, monsoon period is not really bad. It rains on and off all the time. You will not have a bad day which rain all the time.
We write about season of travel which period has more rain.
Check it out for more detail.
.
 Tips No 10 Let's get marriage in Thailand
Several resorts could arrange a Thai wedding ceremony at hotel. Special part of this is including blessing ceremony. Part of the ceremony is included by the Buddhist monk blessing which is very nice.
Check out at the Rose Garden resort, Cape panwa resort, Aleenta Hua Hin.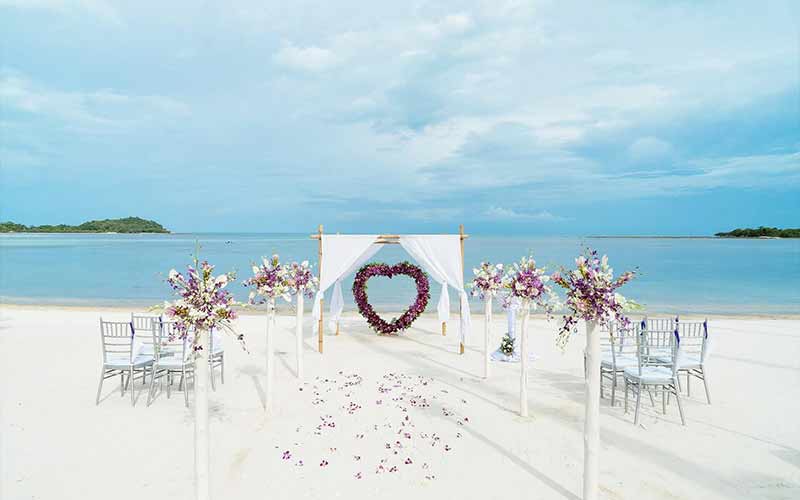 Tips No 11  Tell the service provider that your trip is for honeymoon or anniversary
Who are the service providers?
That is hotel reservation or the agent who book the hotel room for you, and travel agent. Those people can make your holiday fun and get something better such as special bed setting, gift , campaign for instant.
Tips No 12 Guideline to things to in Thailand for honeymoon in famous Thailand destination
This is short listings of things to do for honeymooner when you visit different destination. I aim to support and short guideline before make a decision where to go.
Things to do in Bangkok for honeymooner
At least one day , dedicate for cultural and historical sights
Combine this sightseeing together , Wat Arun(temple of dawn), Wat Pho (Reclining Buddha), The Grand Palace, Wat Benchamaborpit (Marble Temple)

Ayutthaya , world heritage and former Kingdom of Siam
Special Dining
Roof top restaurant
Top famous roof top bar and restaurant are included.
The dome @ sky bar lebua at State tower (63th  floor)
the vertigo at Banyan tree hotel (61th floor)
Three Sixty at Millennium Hilton Bangkok (32 floor)
Red Sky at Centara Grand at Central World (55th Floor)
There are also smaller size roof top restaurant and not to expensive too. Some place can even get a better view than the luxury one such as at Ching Cha, River Arun, Baan Wanglang for instance.
Dinner cruise
It is nice to go with traditional Thai boat Service provider, including Apsara Dinner cruise, Horizon cruise, Manorah Cruise and Loy Nava Cruise
Dining at a romantic restaurant

Mecidi Kitcken ant bar , Italian restuarant
Celadon at the Sukhothai Bangkok, Thai Food
Indus , India Food
The Verandah , European
Trader Vics ,Anatara Riverside , Chinese , Asian and Fusion food
Dine in the dark
A fun Place for coffee, bar and dining
Kaethy the witch, built by Tim Burton fan club. This place provides different type of ambience for the kooky couples
Massage and Spa experience
Divana Massage and Spa , near Sathorn road
Oasis Spa
Organika secret spa , nice decorated with greenery , flower and natural in white tones.
Cooking class and street food experience
Personally I like to eat . Street food tour is fun. This are tours I recommend
The street food tour in Chinatown, It could be a day trip or evening trip. There are always yummy things to try in Chinatown.
Floating market in Bangkok or outside Bangkok at Damoen Saduak, you can also have fun to experience various kinds of food.
Thai cooking class, Is it a good idea to spend time at least one to learn how to cook Thai food for your own. Check out at Baipai cooking class, the blue elephant.
Street food at Rod Fai market, if you like EXTRA Ordinary or weird food. It is a good idea to visit Rod Fai market. Select hand picks street food is fun.
Shopping Paradise
Bangkok is a shopping paradise. Last place for shopping souvenir , check out at MBK, Chatujak (KK or weekend market) and Asiatique.
Photos Tour
Go to Ayutthaya for and visit Wat Chaiwattanaram, you can rent custom and start to post at ancient city which is very cool
Book Photos tour in Bangkok city .
Walk over a forest below your feet at the PTT reforestation project
Go to the world's largest outdoor museum at Muang boran
Erawan museum, a gigantic elephant statue which show believe
See cultural show
– Siam Niramit , enjoy a fantastic Thai art and cultural show
–  Enjoy Thai dinner and dance at the oriental hotel
–  laugh out loud with Stand up comedy @ the comedy club Bangkok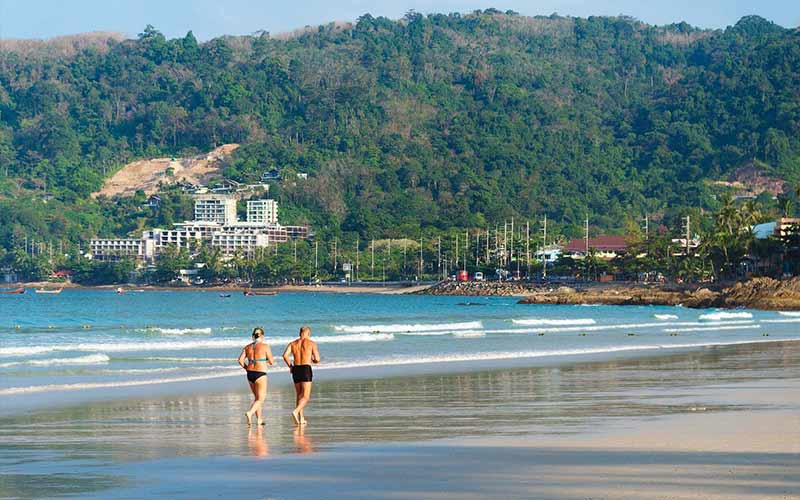 Things to do in Chiang mai for honeymooner
Chiang mai is a romantic town in the north of Thailand. Find out what the couple may interest to do in Chiang mai.
Shopping and explore the street food in Chiang mai
Hiking to see huge cliff at Pha Chor , go hiking and trekking adventure and see national wonder from wind and weather erosion make a mountain as pillar forming.
Visit Baan Tong Luang, hill tribe village
Visit Chiang mai temple on the mountain top
Get blessing by Buddhist monks in Wat Suan Dok
Talk to Buddhist monk and receive blessing for couple and philosophy how to live
Take an easy evening to see an animal show, which is so cute at the Chiang mai night safari
Take a day trip to Chiang rai for white temple, black house and hot string
Go to Lampang for horse carriage riding and explore Lampang culture
Enjoy Khao soi
See the first early Sunrise together by Balloon flight
Lets get wet and climb up the Bua Tong Waterfalls
I hope you find this information helpful for your honeymoon.