Thailand is a country that well known for tropical beaches, stunning royal palaces, various destinations to visit ancient ruins and temples with the unique Buddha statue . Thailand is one of the countries that can fit and answer for a great variety of tourist lifestyles and preferences. In Bangkok, an ultramodern cityscape rises next to quiet canal side communities and the special temples of Wat Arun, Wat Pho and the Emerald Buddha Temple . Not far from the capital, beach resorts include bustling Pattaya and fashionable Hua Hin are easy to reach. Various tourist destinations such Chiang mai, Phuket, Krabi, and Samui become famous and well known for the international traveller. 
1 Best time to travel in Thailand
It is always a good reason and idea to travel to Thailand, but what is the best time to visit ? And when is the rainy season? Thailand has the official rainy season is from July till end of October. It does not mean these months are a no-go. It is because, the weather is very similar since Thailand has 3 seasons which is summer, cooler and raining season.
People normally visit Thailand during high and peak season.
High season for tourism is winner or cooling season during November – February.
During the raining period is a low season which less visitor come. So many hotels, airline and attractions always offer good promotion , right.  
Stay tune and find out more what is interesting  thing do in Thailand during June & rainy season. What is festival during that period ?, Amount of rain at that time?  what to do during for Thailand travel in June?
2. Should I go to Thailand in June?
Is it worth going to Thailand in June ? It depends on what you are looking for. If you are looking for affordable and luxury, this is a good chance for you. June is fall into low season, which made the tour fare, and hotel room sales at discount rate.
Are you concerned that this time it will raining all day long? No , it is not raining all day all night. It  depends, sometime we have the whole week dry without raining at all. There are no guarantee on the weather forecast, keep in mind anything can happen
Good new!.  
If you like to visit a waterfall, or white water rafting this is also a good chance for you. Many waterfalls, and  reservoir are starting to collect the rain water . 
3.How is the weather in Thailand in June
Monsoon season start in June. It is beginning of the season and the rain drop is just a little and the temperature by average around 26-33 C( temperature of around 75 to 92 degrees Fahrenheit ) . The rain fall is around 120-170 mm in the main destination such as Bangkok, Chiang mai, Chiang rai , Pattaya and Hua Hin.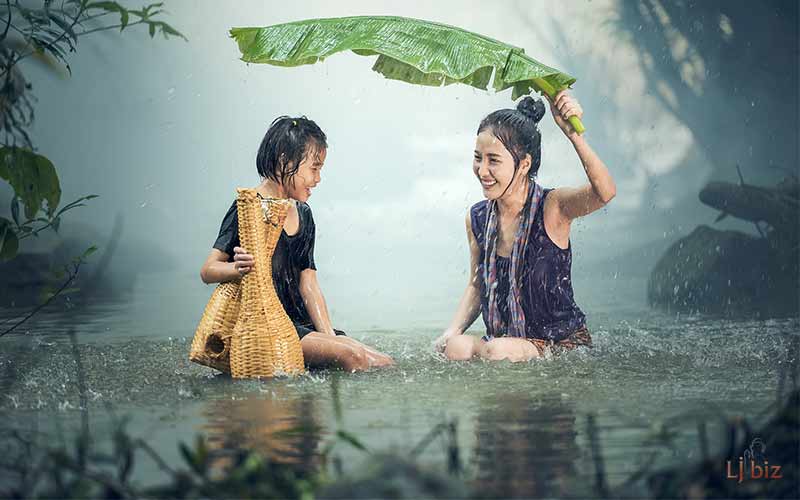 Thailand weather is classified as hot and humid. So pack light clothing for your trip. Natural fibers are often more comfortable when you're walking and touring in hot weather. Practically everywhere you go in Bangkok you'll find you some relief from the heat, with blasts of icy cold air conditioning in shops and hotels. It is best to bring an umbrella if travel to Thailand from June to During the raining season , the general weather very similar but note that average relative humidity is around 80%. The humidity level is very bad before raining. After the raining, it is nice and cool.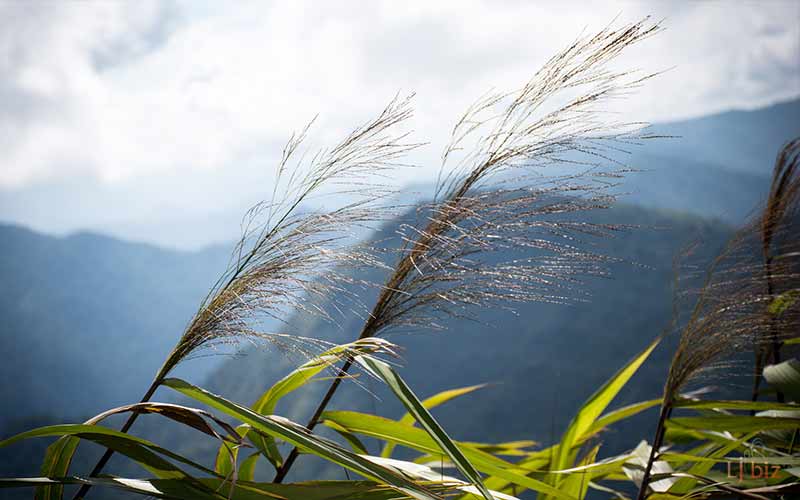 5. Destination for Beach and relaxing when visiting thailand in jun
In the gulf of Thailand, beach destination below Chumporn province is good for visit. During June- September, the ocean has less storm and peaceful due to less tourists. In additional the sea water is crystal clear and perfect for diving and snorkel.
Suggestion for Beach destination is included Koh Samui, Koh Tao, and Koh Nangyyan.
FYI to visit Phuket, koh Phi Phi, Trang and Koh Chang & Koh Mak since the rain average fall at 262 , 225 and 903 mm. It is high potential to look at the rain fall from you villa or hotel room. It seems not fun right.
6. What is there to do in Thailand in June?
Things that related to the temple and main sightseeing visitor still can enjoy and participate. Visiting temple, the Grand Palace, temple, massage & spa, shopping at the shopping mall and going to the ancient city have the effect to the weather. So it does not matter which month you will come.
It is better to avoid very active activity in the city that related to much walking , or anything causing swetty which may make you uncomfortable.
7.Thing to do in the North of Thailand. Chiang Mai, Chiang rai and Pai
Trekking may associate with mud and leeches due to wetness. Avoid if this does not sound like you.
Waterfall is good to swim and more rain water, cover the forest make it nice in green color.
White water rafting in the north of Chiang mai is also enjoyed for a little adventure.
Stay at small resort along the bank of Pai river
Stay at small resort along the bank of Pai river
8. Raining season VS risk to get malaria in Thailand
Travel to main destination such as Bangkok, Hua Hin , Pattaya and samui is not no risk to get malaria. Even it is higher risk of malaria is in raining season but main city has no forest that is why it is not dangerous. According to record Thai travel Clinique study that it is very low case that get malaria in Thailand. Thai travel clinic does not recommend to use of malaria prevention, medical when travel in Thailand . Just use mosquito repellent.
9 Festival that worth seeing and special attraction and destination during June
It is worth to check out the special event in each town. This will make your trip special
Pattaya and Firework
Long beach of Pattaya has many visitors come to join international event , the event which is held during May or June in each year. Check it out is this suite for your travelling time.
Tung Dokkajeaw at Chaiyabhum province
To see Siam Tulip blossom on the mountain top at Pa Hin Ngam national park or at Saithong National Park is a very pleasant to be close and cool near nature. Enjoy taking photos and stay close to nature.
This is a perfect place to start to experience the beginning of the rainy season. Phutubberk has beautiful atmosphere and cool weather. The sky is bright and with clouds in the morning, which is the perfect place for taking pictures. In the twilight ant night tie, you can see the gracious Mountain View and beautiful sky.
Pua district in Nan province
When starting the rainy season, the farmer starts to work on their rice field . No place is like a Pua district that not only have beautiful rice field and the high mountain backdrop. But there is full of beautiful culture and attraction such as Phuket temple, Phra that Ben Kling temple, Wat Ton leang and Silaleang stream .
Doi Intanon National Park, Chiang mai
Admire stair rice filed, waterfall, viewpoints on the mountain top. This is a perfect nature in the midst of the mountain. The Doi Intanon National park consist of various waterfalls such as Wachira Than Waterfall, Siri Than Than Waterfall, Mae Ya Waterfall, Siriphum Waterfall. Pha Dok seaw Waterfall and many other waterfalls to experience to enjoy .
Midnight rite : Offering food to the monk - Chiang mai
Lanna people have this ritual to pay respect to Pha Uppakoot. Local people dress in Lanna custom and wait for the monk to receive the food, flower and offering.
This ritual help in waxing moon 15th of June. Check out at luna calendar for specific date and this is processed at Wat Uppakoot , Tapea road, T. Chang moi, Chiang mai
Taste Durian at Long Lablea , Utaradit province
June is a month to start harvest the king of the fruit. Yes, it is Durian. Many place plant durain. But at Uttaradit province has special grow and harvest differently. The villager planted durian on the mountain can only use a motorcycle to harvest. Durian plant in good soil which making the taste delicious.  The crispy texture is soft outside. There is a delicate aroma, unlike other important durian varieties. The pellets are also very small.
Chiew Lan Dam or Ratchaprapa Dam Located in Khao Sok National Park Located about 84 kilometers from the city of Surat Thani province, is a limestone mountain that is perpendicular to the emerald green water. This area has been named as "Guilin in Thailand" in the morning, you will find the mist. Stretching to the water surface and the green mountain This is just happy. Chiao Lan Dam There are accommodation in raft style. Waiting for many services You will be absorbed by nature closely, calm, not busy, suitable for relaxation.
White Rafting at Lamnam keak Phitsanulok province
Adventure traveller must not miss the white-water rafting. One of the fun place for white water rafting is at  the Khek River, Phitsanulok. It is both challenging, with a route of over 8 kilometers long, filled with 17 large islands. Reached level 5 and difficult, ranked first of whitewater rafting in Thailand
Phitsanulok province is half way from Chiang mai and Bangkok. This province is not in main the listing destination. But if you like to go for  white water rafting , Chiang mai, Phuket and Nakhonnayok (near Bangkok) are also having a whitewater rafting available.
Giant Fish Trap (Yok Yor Yak) at Pakpra Pattalung
Ban Pakpra is a small village in Pattalung lake. The villager still use traditional fish trap to get small marine animal.   
Big Adventure to Tee Lor Su waterfall
The Thi Lo Su Waterfall is one of the most Thailand's biggest waterfalls in terms of the cumulative amount of space containing falling water. This is worth visit place not only because the waterfall itself is beautiful, but how to go there is a real fun. You can do rafting – camping – trekking in the forest and admire the true nature it is advisable to stay at least 3 days to admire the surrounding environment
Phitakhon Festival in Loey
Boon Luang Tradition And playing Phee Ta Khon Is an old tradition of the people from Dan Sai district who have inherited for a long time. Visitors will be able to see the pel Ghost Ta Khon, Pho Ta Khon Yai procession, beautiful dances of local people. Including buying local products at affordable prices The Phi Ta Khon tradition is held annually at Phonchai Temple and the duty of Dan Sai District, Loei Province.
Suggest Itinerary for Thailand
Visit Thailand in June for 2 weeks
I would like to recommend around 3 destinations which combine with main sightseeing and beaches. What is interesting activities ? And what is time spent in each attraction.
Things to in Bangkok & Central Thailand (3-5 days)
Canal Tour in Bangkok :  1 hour boat ride trip to get close and see peaceful riverside of the Bangkok rural area. Boat ride pass community , school, house, temple, farm and government building. Take long-tailed boat ride and stop over at some temple such Wat Arun (temple of dawn), Royal barges museum and Wat Rakang.  Feeding the fish in front of the river is also fun to things to do with your friends and family.
Note : Taking a canal trip is close to main sightseeing such as Grand palace, Wat Pho , Wat Arun and Buddha market. Therefore, you may take the one day that you can combine these activities into your itinerary.
Bangnamphoung Floating market
During visiting Thailand , nothing better than experience local food.  A real floating market mostly located in outside Bangkok such as Damnoern Saduak floating market , Thaka floating market or Amphawa floating market. But  if you like good food and you visit during the weekend., I highly recommend to visit the Bannamphoung floating market which has a lot of food variety to offer.
Chatuchak Weekend market or JJ market
Chatuchak is the largest market in Thailand with over 10,000 stalls and over 11,000 vendors. The market has 27 sections and 11 categories of goods.
Handicrafts (sections 8-11)
Clothing & Accessories (sections 2-6, 10-26)
Ceramics (sections 11, 13, 15, 17, 19, 25)
Miscellaneous and Used Clothing (sections 2, 3, 4, 5, 6, 22, 25, 26)
Antiques and Collectibles (sections 1, 26)
Furniture and Home Decoration (sections 1,3,4,7,8)
Plants and Gardening tools (sections 3, 4)
Art and Gallery (section 7)
Pets and Pet Accessories (sections 8, 9, 11, 13)
Books (sections 1, 27)
Food and Beverage (sections 2, 3, 4, 23, 24, 26, 27)
Better plan your visit so you can get what you expect.
In fact , during the weekday, some section is open too. For example furniture and home decoration and book. There are JJ mall which is like mini Chatujak that have various goods and service too.
June is a starting for raining. It is one of the best time to enjoy the waterfall. Erawan waterfall is located in Kanchanaburi, which is well known as River kwai. The waterfall is amazing with an impressive series of seven waterfalls which has special looks and feel in each one. This is recognized as the most beautiful waterfalls in Thailand. The highlight clear water and fish swimming in the ponds. Visitors can enjoy trekking to tropical forest which is around 1,500 meters long. 
You can spend one day to visit this waterfall. But I highly recommend to stay overnight in Kanchanaburi so you can visit more interesting sites such as Hell fire pass museum , the bridge on river kwai or Hindad hot spring in addition.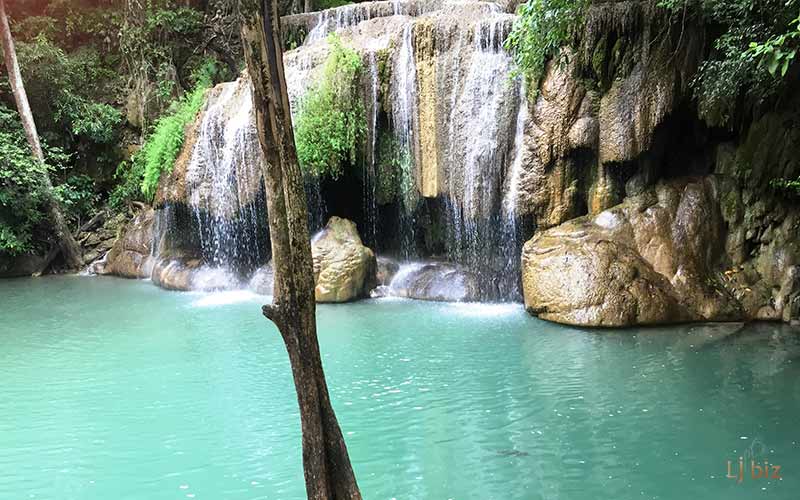 Ayutthaya is a ruin city, former capital of Thailand. This historic city found in the 1350s and located just 80 kilometers from Bangkok. The city was announced as the world heritage site in 1990s. The ruins are located in the city center where the new modern house, government building and museum located. Visit historical park, an archeological site which consists of Buddhist temple, monasteries , palace  and statues.
Going to Ayutthaya can take one day. Buying day tour for join trip is the most convenient. Or travel by train,  bus are also another option. Once you reach there you may consider biking around or hire local transportation.     
Things to do in Chiang Mai & North of Thailand (3-5 days)
Trekking in the jungle is not highly recommended due to plenty of mud may make inconveniences. 
Chiang mai
Chiang mai is a city found in 1296. It was a capital of independent stage was once called Lanna.  As a former capital which is not just administration town. It was also spiritual town with hundreds of beautiful Buddhist temple that still maintain daily ritual as they believe. 
.
Temple in Chiang mai
Doi suthep temple is a royal temple located on the mountain top. Local people saying , you did not reach Chiang mai without a visit Doi suthep temple. This sentence shows how important of this temple. I like to go during twilight time so I can see city view and Buddhist monk coming for daily ritual which is good to participate.
Elephant : Enjoy things to do with elephant such as elephant bathing program, mahout training program at Pattara farm or at elephant care center.  
Opium trail at Doi Pui
Take a trip to Mong village to learn and see real opium, which was once a major crop that cultivated by hill tribe people.
Cooking class :
Chiang mai has so many cooking schools that off half day or full day for
Chiang rai
Chiang rai province is share border to Laos and Myanmar . This mountainous city has a very pleasant atmosphere. Chiang rai has a beautiful art town , scenic mountain for trekking, hill tribe people , tea plantation and golden triangle.  Lots of thing you can do in Chiang rai such as visit hill tribe village, visit  a Chiang sea temple, sped time at Mea Fah Luang Art and cultural park, visit white temple and more.
Pai
Pai is a valley on the Pai river which is very charming with walking street at night, Chedi pharathat mea yen (hill top temple, Santichon village and wat Nam hu, small temple with a nice scenic view.
Pai is not far from Chiang mai but the road to get there is small and it take 3-4 hour ride. Therefore, it is better to spend time there at least one night.   
Beach in The Southern of Thailand (3-4 Days)
Samui Island
Samui is one of the most famous Thailand destinations and well known for stunning palm trees and crystal clear waters. Finding a nice resort to stay and relaxing on the beach for sunbathing .  Then consider taking a day trip for Koh Tao, and Koh Nangyuan, or taking a classic Thai yacht for a sunset on a  boutique cruise to Ang thong national park are cool activity to do.
Phangan Island
On the southern part of this Island is renowned for its monthly Full moon party. The party heals during lunar calendar at Haad Rin that the backpacker crowd meets. But the less beach on Koh Phangan is still quiet and some beaches you can just walk and snorkel there. This island is the 5th largest island in Thailand and not yet have airport that why those who want to relax should consider this island during your trip to Thailand in June.