Bangkok is a big, vibrant city. With many guide books and recommendation tips for travel, it helps a lot of people understand the city very well.
However, I have 7 tips that will definitely help you to understand the city better and save you tons of time to do and read for more research. I am gathering some useful information that can help you  from day one till the last day in Bangkok.  But I recommend to read this Bangkok travel tips , before you come.
1.Getting around when you first arrive the city that you do not familiar
These are some other useful information about Bangkok 
Down load aps for taxi : Grabs
The most popular application to get transportation in Southeast Asia is called "Grab taxi" They just bought Uber South east Asia. And you could get taxi or motorbike a taxi with a good, reliable driver/rider.
Just register, or use this aps.
Tips for first arrival
Some of my clients had the same problem when they just arrived Thailand first time.
It is a rip off taxi from the airport. This is how you could avoid this problem.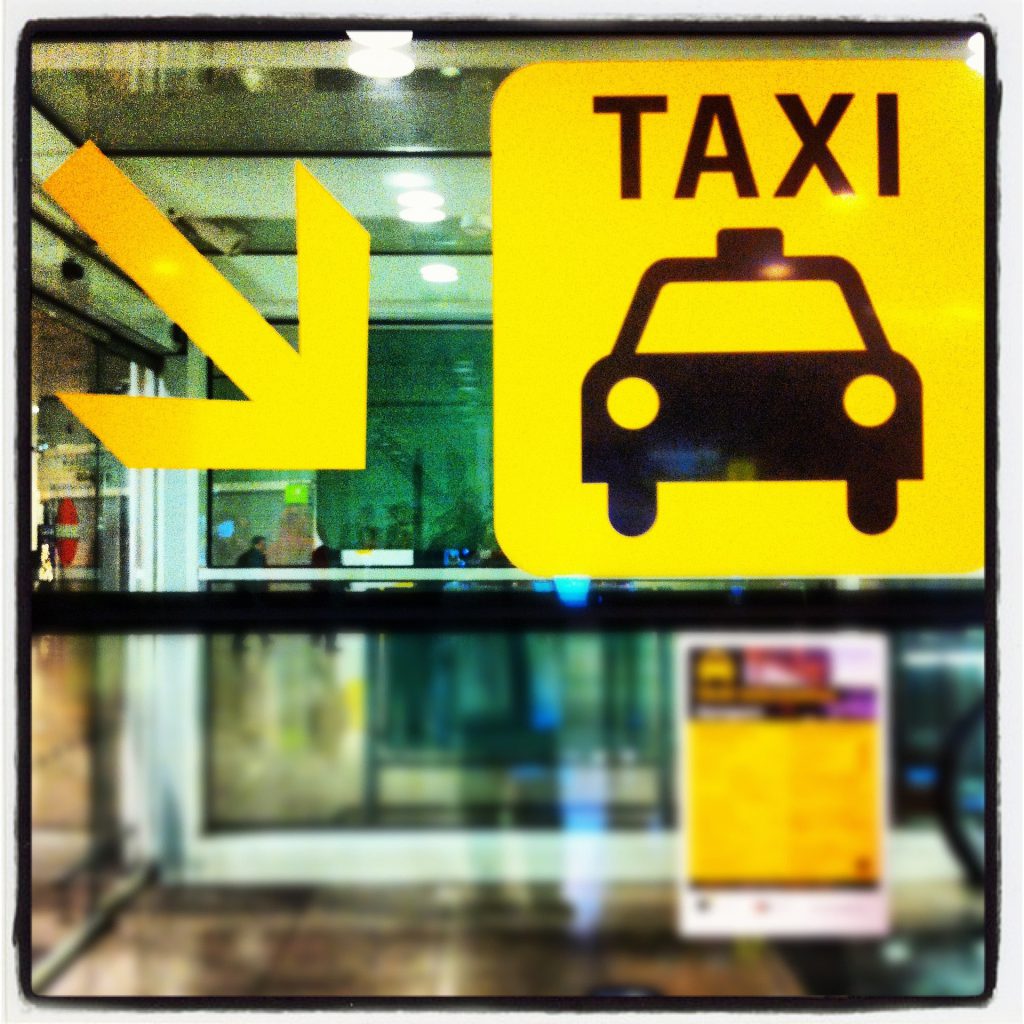 Suvannaphume airport 
1.Go to top floor
Get out of the exit and go straight to get taxi. This level a taxi would take you anywhere you want. And they are willing to use meter because it is better for them to go back with empty passenger.
3.If you go to the city by metro a normal line on the ground floor. You have to wait then pay 50Baht fee plus got ripped off by taxi to refuse to use the meter.(My latest client paid 1,500 -3,000 Baht instead of max 300Baht by meter.)
Don Muang Airport
1.Go out of the exit on top floor. And you could ask any taxi there for a meter price. Another tip to use grab taxis at the airport.
2 Chang your SIM CARD to local phone service provider
Normally, when I travel aboard, I will forward every phone call to my sister phone number. She takes a note and let people know about my plan and how to reach me.  Then, I buy local phone sim card for domestic phone use or buy international SIM CARD in my country. And I use skype to make a local call.
At the airport, you could get the SIM card. I recommend AIS or True move.
After you get a Thai sim card. You could download the application Grab taxi. It's the same as UBER(They just bought UBER South east Asia) Because if you want to use this app. They will send sms to your phone number to activate it or if the number from your country could get text. You don't need to buy Thai SIM CARD.
2.But at airport, I am not sure whether it is allowed to get picked up by Grab or not. But you can use it to drop off at the airport.
3.How to get around with metro
The best public transportation in Bangkok is sky train and subway. If you stay here shorter than one week. You should buy one way or a whole day ticket. The whole day ticket is only for sky train. If you stay here long you could buy a top-up card which you could get the whole month ride for cheaper price.
4. Dance and Entertainment
For bar with good live music
open everyday 
The Iron Fairies
Address 394 ซอย สุขุมวิท 55 Khwaeng Khlong Tan Nuea, Khet Watthana, Krung Thep Maha Nakhon 10110 099 918 1600 Good to go on Wed , Fri , Sat and Sunday https://goo.gl/maps/di9dH9AhkCF2
Good Jazz bar  
The Saxophone. https://goo.gl/maps/TELMUFCQqBS2
For very nice and  good price sky bar River View Guest House Songvad Road 768 Songvad Road Talat Noi Samphantawong Krung Thep Maha Nakhon 10100 02 234 5429
Night Market :
Ratchada Rot Fai Night Market Ratchadaphisek Rd, Khwaeng Din Daeng, Khet Din Daeng, Krung Thep Maha Nakhon 10400 092 713 5599
Asiatique river front
This one is quite nice near subway Another one is near river which u can take free boat from Sapan taksin station ASIATIQUE The Riverfront 2194 Charoen Krung Rd, Khwaeng Wat Phraya Krai, Khet Bang Kho Laem, Krung Thep Maha Nakhon 10120 092 246 0812
https://goo.gl/maps/FRbe1qxBmbx
This one is more romantic but first one is more local plus many choices of foods
Kid-Mai Philosophy café "Death awareness Cafe "มรณานุสติ คาเฟ่"
This is one of the most unique themed café in Bangkok. Everything in this café is to remind uncertainty of life. The decoration is full of things related to death and illness. There are coffin, hospital room and skeleton. The drink also very cool name such as blood.
BTS Aree station, Exit 1   
Open daily  09.00 – 19.00 .
Facebook : Kid-Mai Death Cafe
Cat Café
Caturday cat café
There are so may type of cats here . They  walked , and sit around you while drinking coffee. It is a fun experience for spending time with kitty.
Small merchandise items are also available for sale at reasonable prices. There are many cats dotted all over the place ,although not the most friendly and mostly quite sleepy.
BTS Ratchathewi Exit2
Close on Monday
Unicorn Café
Unicorn Cafe Soi Sathorn 8 BTS chongnonsi 086 3979262
This cafe is very cool and so cute!! It's the perfect place for an instragram  picture. Everything in this café decorate with unicorn including things hanging from the ceiling. It was like a childhood dream come true for having fun with friends and take a lot of good photos.
Arom Café and Thai restaurant
A small café serve Thai dessert for a snack. The café is a factory for produce Thai dessert for 5 star hotel such as  Mandarin Oriental , St.regis for instance. They also serve Thai food in a royal Thai recipe.
Recommend dish
Takor  Lamyai ,coconut milk stream in longran
Bua Loy Chaco  , coconut milk and flour
Kai long song , chicken fried with herb
Big Dog Café
Another animal café that very special that you can spend enjoyable time with big dog closely. The dog is well groomed, clean and healthy. Those dogs are Alasan malanum, Komondor, Chow chow, corgi , Shetland sheepdog.
Admission fee 199 THB/person for a 2 hours slot, It is better to make a reservation before going there.
Brand New!!! Bigdog cafe is on Ratchadapisek Street near MRT Thailand cultural centre,exit 1 only 2 minutes walk.
Reservation times
Round 1: 9.30am to 11.30am
Round 2: 12pm to 2pm
Round 3: 2.30pm to 4.30pm
Round 4: 5pm to 7pm
Round 5: 7.30pm to 9.30pm
Sanrio Hello Kitty House Bangkok
Every turn you make you will find Hello Kitty which will be in coffee, dessert , and food.
Siam Square One Building ถนน พระราม 1 Khwaeng Pathum Wan, Khet Pathum Wan, Krung Thep Maha Nakhon 10330
Hours: Open ⋅ Closes 10PM
Phone: 094 567 5858
Napassorn
A flower shop  and café located in Pakklong Talad, flower market, a charming place decorated with an abundance of flower.
Price: From 100-300 Baht / approx. USD $3.20-9.60
Address: 67 Chakphet Rd, Khwaeng Wang Burapha Phirom, Khet Phra Nakhon, Krung Thep Maha Nakhon 10200, Thailand
Contact:

 +66 2222 6895


Opening hours:
 Mon-Sat, 10am to 10pm (Closed on Sundays)
5. Yummy food and special experience
Food is very important. Bangkok has plenty food restaurant which is small price or every expensive place you can go to find dinning. But let's try something special.
Dine in the dark
Step out from your comfort zone and enjoy extraordinary culinary for four set of Asian, Western, vegetarian or special surprise menu. You will be walking to restaurant and eat when your eye close. The experience, including a great explanation of how to find and eat it and at the end they you everything. You can learn so much about your senses and food tastes which, when you can not see.
250 Sukhumvit Rd., Khlong Toei, Khlong Toei G Floor – Bar Su, Sheraton Grande Sukhumvit Hotel. B.T.S. Asoke: Gate 5, Bangkok 10110 Thailand
Cabbages & Condoms
The restaurant is one of the popular restaurant for local and foreigner customer since, well known for better understanding of safe sex and birth control project around for  Thai family planning policy and money has been use to support the community development association.
This is a lovely place to eat and chat since the music is not too loud.
10 Sukhumvit Soi 12 , Klongtoey, Bangkok 10110
Tel + 66 2 229 4610
Chocolate Ville
The wide area of the restaurant with various kinds of decorated . The special theme park is best for photography .
Address: 23, 1-16 Prasert-Manukitch Rd, Khwaeng Ram Inthra, Khet Khan Na Yao, Krung Thep Maha Nakhon 10230, Thailand. Coordinate here
Contact: +66 83 077 3738 or +66 81 921 2016
Opening Hours: Daily, 4pm – 12midnight; it is recommended to arrive at the earliest hours, preferably with a reservation during weekends and public holidays
Price:
From 300-600 Baht / USD$8.50-17 per person,
From 195 Baht / USD$5.50 (for an Avocado Salad),
From 75 Baht / USD$2.10 (for a drink)
Soei  (ร้านเส่ย)
A famous restaurant in the Aree area (my area) and somebody complain about poor service.  However, if you know this place, you should accept that they slow to provide the service and you could not reserve any menu in advance. They have a lot of sign in the restaurant that everything cooking by the queue. So be patient. It is best not to visit when you hungry.
They cook in Thai flavor which is ROD Jud which is mean extremely hot, spicy and sour sometime. The famous dish is tumyam Mckarel or Pla too tod kratiem (ปลาทูทอดกระเทียม).
Address :
Soi piboonwatttana 6 , Kwang Samsen nai, Payathai , Bangkok 10400
Tel : +66 81 563 3131.
Bangkok is a pretty big area. There are a lot of things that you can enjoy when you stay in Bangkok in different area. Let me gathering highlight of each place which may help to pick up the location to stay.
to old city, public transport is using boat bus.  
SUKHUMVIT: some street food at Sukhumvit 38 , lots of dining options, easy access to BTS, a lot of hotel, guest house, hostel and 3 main shopping malls (terminal 21 , emquartier, emporium)
SIAM: Best shopping mall area in Bangkok, plenty of food options (Thai chain restaurant and café), easy access to BTS, limited nightlife
SILOM:  business area , lot of choices for great restaurants, Patpong Night Market (it is pretty quiet in 2019), easy access to BTS and MRT , easy to rich old city and Chinatown
PRATUNAM: Pratunam Market, plenty of cheap restaurants and accommodations, Platinum is the most famous shopping mall, BTS is a 15 minute walk away.
RIVERSIDE: Beautiful views, relaxed, more expensive, not too farm from downtown Bangkok can reach by sky train for 10 minutes if you stay close to BTS station. Nigh life is valid for shopping and pub at Asiatuqe. Very easy to reach Chinatown at night and old city . Easy to access pier for dinner cruise service.
CHINATOWN: Excellent street food at night, chaotic for shopping and local culture
THE OLD CITY: close to the Grand Palace and Wat Pho and flower market, at night it is a little quiet but several restaurants for good food and great views.
CHATUCHAK: Close to Chatuchak Weekend Market, not far from Don Mueang Airport. Stay at Aree and Sapankwai area with a lot of cool café and street food sale at local rate.
SUVARNABHUMI AIRPORT: Close to the airport, too far from downtown Bangkok.
Which area that I recommend to stay?
Personally, if my friend ask me where to stay, I will recommend them to stay near Aree and Sapankwai since it near me and I know a lot of yummy food around here.
Personally, I like riverside area. It is easy to access old city and be able to rich sky train which is means I can go anywhere very easily. And it is near Chinatown that I can spend at least one night to navigate street food.
8. Things to do in Bangkok
1.Visit a temple , the Grand Palace  and Canal tour . Visit at least 3 temples. I like Wat Arun, Wat Pho (Reclining Buddha temple) and marble temple. 
Take a biking trip to see an old community of Bangkok jungle
Take one day or one night to night market
Try some extraordinary food experience, see from listing above
One evening for street food at Ratchada market or Bangkok Chinatown
Muay Thai experience for your sport trip as practicing it or see the real Muay Thai for one day/one night
Why not take one day to learn Thai culture such as
Learn Thai cooking. Do you like Pad Thai? If you are here you will know it is so easy to make it.
Thai dance , It is a traditional dance which we call Ram Thai.
Making garland (flower) or in Thai we called Roi Malai
Taking photos in Thai custom and get a good picture to share your friend at home
8 Involve with some volunteer project such as teaching English is Salum klong toey
9.you must use local transportation for one day . Soon, the subway station will expand and open for public, this is a wonderful experience to see city, travel like a local and get good photos from the trip.
9. Things to do outside Bangkok
There are many things to do within one day which is not far away from Bangkok
Visit Damnoen Saduak, a morning floating market or Amphawa, floating market that runs in the evening in Friday, Saturday and Sunday . It is nice to see outside Bangkok and farm felling
Visit River Kwai , historical site can be visited at the bridge on the River kwai and waterfall which is really nice. In fact this site is in Kanahcanaburi province, which also have national park, theme park, fish spa , hot spring , tiger temple (big Buddha in the middle of the rice field). You cans pend time here at least 2-3 days.
Ayutthaya is a historical site which was one a former capital of Thailand. The highlight here is a ruin city. But
Talad Baan Suan, local floating market which is not far from Suwannbhumi airport . The market runs in weekend only. It's worth visit and taste various kinds of local food
Pattaya , If you like to swimming in the ocean, you can take one day trip to visit coral island. If you like yummy seafood, you can stop over at lot of seafood restaurant there
Fisherman village at klong klone, Personally I like s boat trip to see various animals such as monkey , see the fisherman working on the farm. It is a nice day outside Bangkok which is worth visiting.
How do you like my Bangkok travel guide tips? Can you apply it when you visit to Bangkok? Anything else to recommend me to make this article better? I am looking forward to hear from you.