Undeniable that we need to eat every day. When you come to Thailand. It is easy to eat Thai food every day.
    You might think it is going to be boring?
     I would say not at all.
    Stay tune in this article, I will help you to understand more about how to make your trip enjoyable with yummy Thai food.
    I have a lot of things that you will exiting to see and read. So it will be a good guideline to help you achieve your goal before you are visiting here.
   I am quite positive that you are going to have more fun and learn tips and technique to get good food experience.
1. Define Good Thai food

2.Why yummy food is so matter when you travel

3.Yummy and outstanding menu in each destination

4.Why should you experience for street food at least one time

5. Health and Hygiene food in Thailand

6.Thai word for food ordering

7.Thai food is not only PADTHAI

8.Art of order food

9.Recommend Thai dish
Let's start Thai food journey
Good Thai food means yummy taste and good quality of ingredient. It is a sound familiar, like food from other country.
Good quality ingredient could mean fresh and sometimes it is expensive too.
What is an expensive ingredient here?
The meat above is considered special meal and quite expensive.
However, some imported product such as daily product, beefs and fish that is expensive too but most of the time it is for cooking Thai-Chinese and western menu.
Is famous restaurant with some quality guarantee matter?
Michelin star or what so ever
Yes it is for some people. But most of the time it is not really matter.
As a food lover, I know that you get a better Padthai than that shop.I can get better crab omelet than that place and 3-5 times cheaper .
However, when it comes to food experience, it is a very wide range of preferable of good food . Each individual prefer things differently. For me, I like my food sour and spicy. I do not like the food too sweet with it taste.
There is another that can be issued
Smell from food
Let me set an example of the fruit
Durian – taste like heaven but smell like hell
Fish sauce (น้ำปลา) is fermented fish with salt and the water left over which is the best ingredient for cooking Thai food, many people do not like it.
2. Why yummy food is so matter when you travel
My mom is very sensitive when travel, if she does not have a good and yummy meal .The trip does not lead to good experience.
Anyone has parent to demand like this.
If so , you better do a lot of home to get the right listing of good meal at least 1 times of 1-2 days.
I think most of Asian family food experience is really matter, especially when you travel with elderly parent.
Yummy and outstanding menu in each destination (different area or provinces)

 
In different parts of Thailand or different provinces, it has their own uniqueness dishes.  That local people will know and want to buy it back home. Or sometime many people do not know that this is recommended dishes but it is because a famous ingredient that can find in this area only.
I did not show every province but there are some area that I think it looks very interesting and pound to present.
For example
Top famous tour destination
Chiang mai – Khao Soi (ข้าวซอย) , Deep fry egg noodle with red curry in coconut milk soup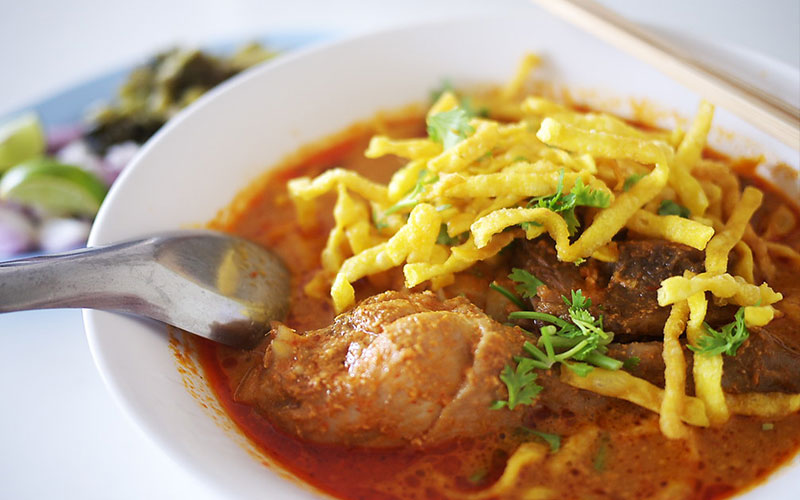 Chiang rai – Khao Ram foon (ข้าวแรมฟืน)  This is by product of fermented rice which is original by Thai yai group, which is made of fermented stream rice power mixed with special seasoning and eat with vegetable
Bangkok –  so many yummy food here and it's hard to identify Bangkok dish since they bring all good menu to sales here
Ayutthaya – Grill River pawn (กุ้งแม่น้ำย่าง) Roti Sai Mai , sweet crab dessert (โรติสายใหม)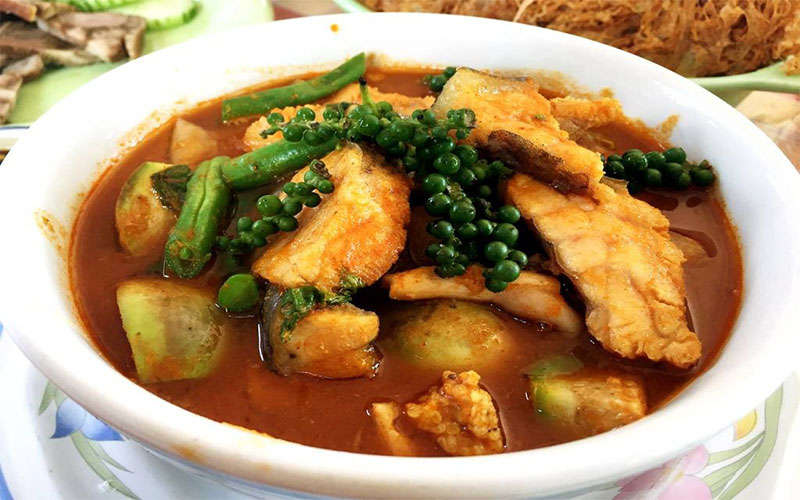 cr. https://www.wongnai.com
Kanchanaburi  –   Keang pa pla kang (แกงป่าปลาคัง) spicy soup with fish. 
Chonburi (Pattaya) – Hoi jor tod (หอยจ้อทอด) mixed crab meat , minced pork , and seasoning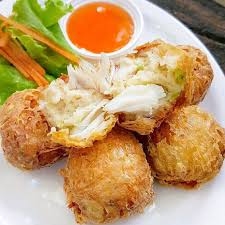 cr. https://www.ryoiireview.com/article/hoi-jo-poo-jo/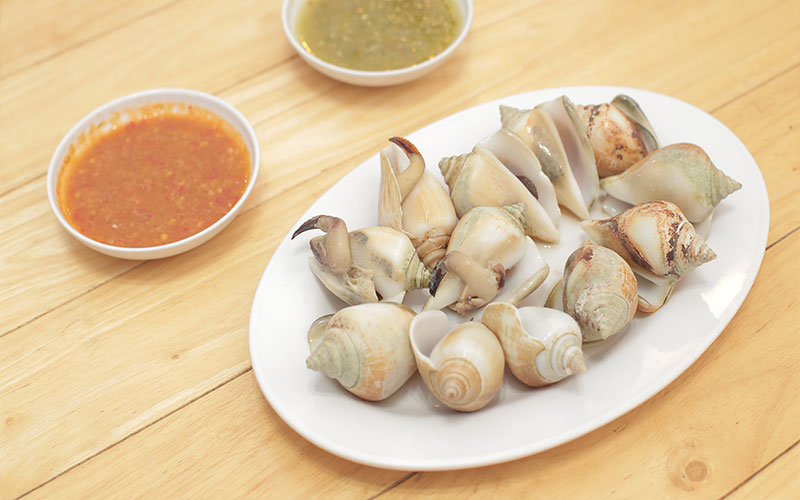 cr. https://board.postjung.com/
Krabi – Hoi Chak Teen ( หอยชักตีน) wing shell with spicy source
Phuket – Namprik Koong sod (น้ำพริกกุ้งสด) Namprik Koong Seap (น้ำพริกกุ้งเสียบ) spicy chilly and stream vegetable
Southern Thailand
I love southern Thai food . It is spicy ,and rich in seafood content. Only talk about it , my saliva come out full in my mount.

Ranong
– Koong pad source ma kam (กุ้งผัดซอสมะขาม)  shrimp in tamarind source , sweet and sour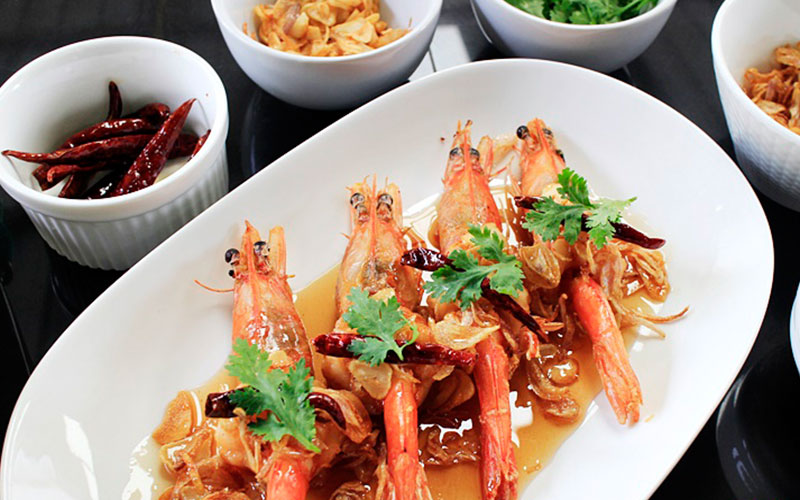 Suratthani – Sator pad kapi (สะตอผัดกะบิ ) , Bai leang pad kai ( ใบเหลียงผัดไข่)  
Trang province – Moo Yang (หมูย่าง)  – Grill pork which special in crispy skin. Eat with spicy chilly and sour source
Nakhonsri thamarat – Keang Luang Tai (แกงส้มปักใต้) – Spicy and tamarind soup with various kind of vegetable
Pattanee – Khoa yam pak tai Nam budoo ( ข้าวยำปักษ์ใต้ น้ำบูดู)  Stream rice with fresh vegetable and eat with sweet bodu source
Phang nga  – Sen mee Keang poo Bai Cha ploo (เส้นหมี่แกงปูใบชะพลู) Small rice noodle with soup curry with Bai Chaploo and crab meat
Korat , – Padmi Pimai (ผัดหมี่พิมาย), rice noodle cook very similar to Pad Thai but it is more spicy than Pad thai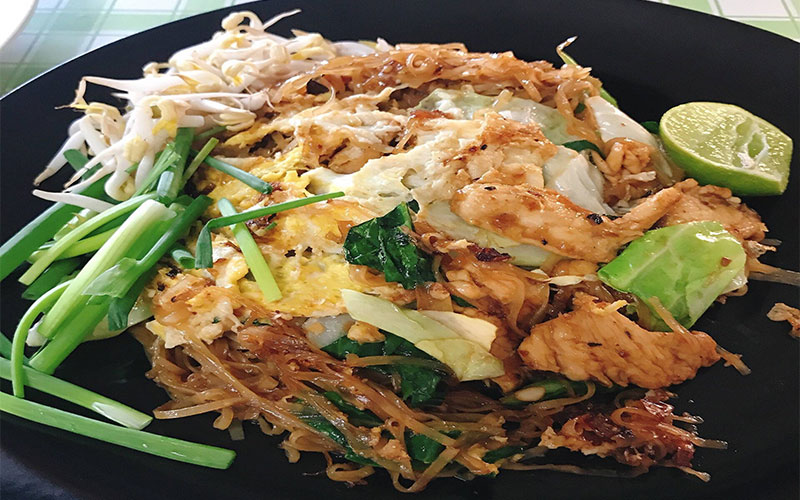 CR.https://www.wongnai.com   
Nong Kai – Nam nuang (Vietnamese menu Nem Nướng) แหนมเนือง – Pork ball and sweet and sauce wrap by square stream rice and vegetable
Khon Kean – Chonkrabok champ (ช่อนกระบอกแช้มป์) snack head fish bake in bamboo tube and additional seasoning and herbal stuffing
CR. http://www.truelife.com/localthaifood/
Boongkan – Lab pla poaw (ลาบปลาเผา)
Yasothorn – Khao poon Nam Ngua (ข้าวปุ้นน้ำงัว)
Roi Ed – Khoa Jee (ข้าวจี่)
Surin – Angk Keab Pop (อังแก๊บบอบ)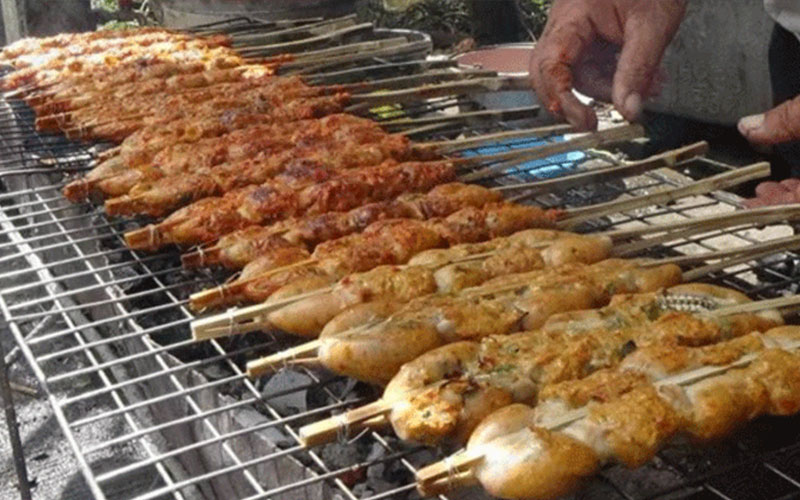 CR. http://thaitribune.org
Samoothsongkam
– Hoilod pad cha (
หอยหลอดผัดฉ่า)
, Paltu mea klong (
ปลาทูแม่กลอง)
, Mook pad kapi (
หมึกผัดกะปิ)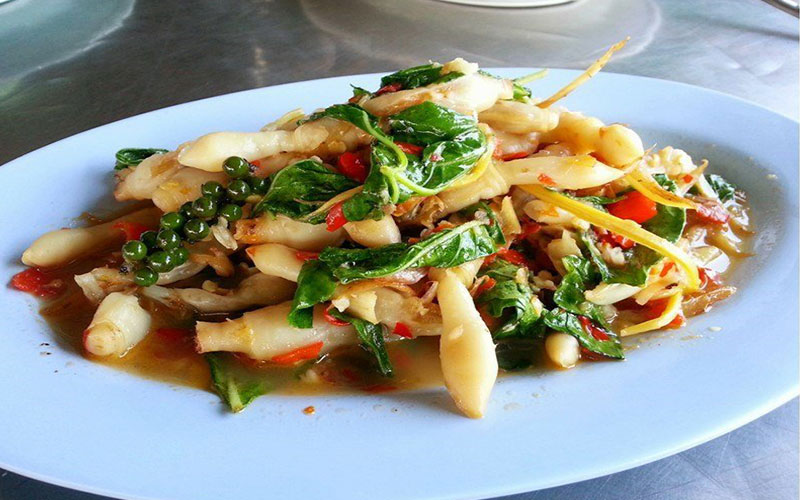 CR.https://www.wongnai.com
Samoothsakorn – Kangsomkai bai chakam (แกงส้มใข่ใบชะคราม)
Nakorn Pathom – Bajang in Bamboo (ข้าวหลามบ๊ะจ่าง)  sticky rice, pork, nut and mushroom cook in bamboo shoot
Sukhothai – Khoa pep  (ข้าวเปิป)  Rice noodle wrap with pork cooking with vegetable
Kampeanphet – Keang keaw wan Kloay kai (แกงเขีวหวานกล้วยไข่) egg banana inside green curry
Chainat –  Sangkaya na kwai lui (สังขยาหน้าควายลุย)
Nakhorn nayok – Kanomkoaw Kayakoo (ขนมข้าวกระยาคู)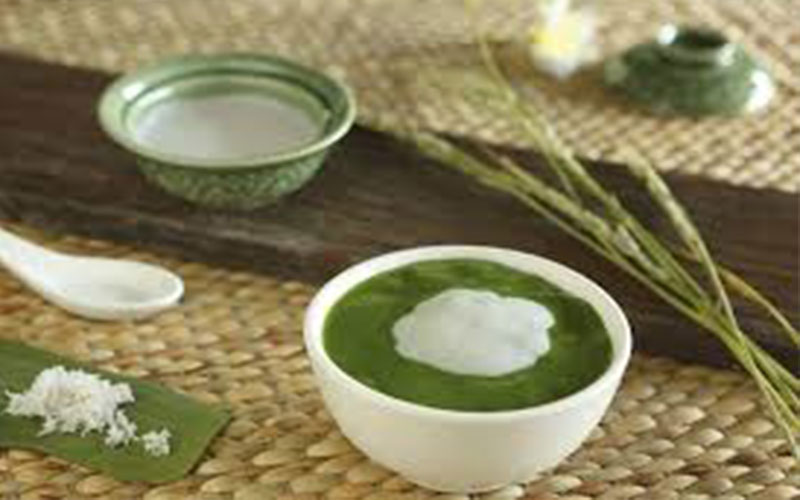 Mae Hong Son – Jintodsongkruang (Jin tood song kruang )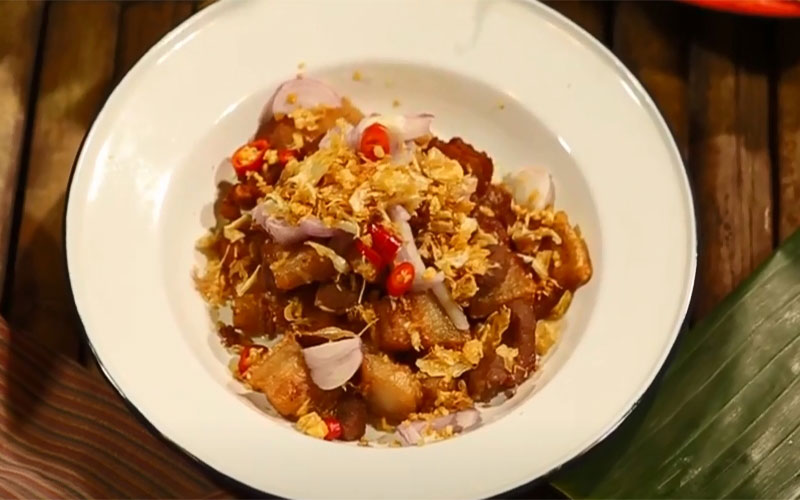 CR.https://food.mthai.com
Lampang – Yamkai nam rae (ยำไข่น้ำแร่)  spicy salad with eggs boil in hot spring
Uttaradit – Khao kab (ข้าวแคบ) Meepan (หมี่พัน)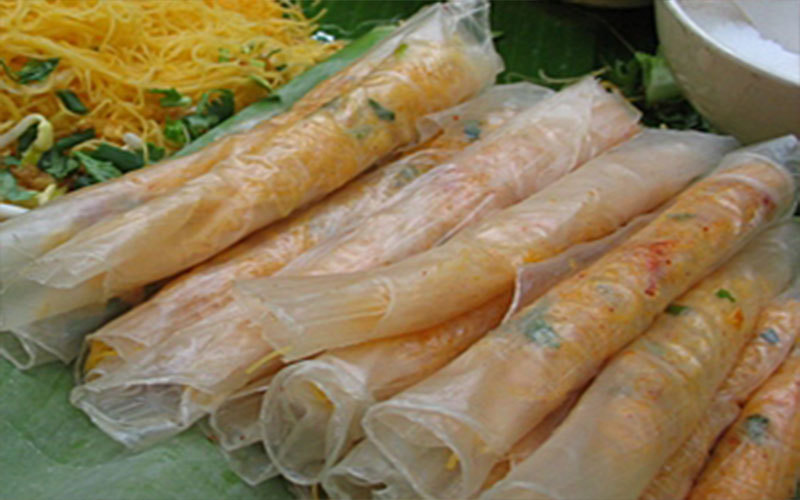 CR.http://luplaeuttaradit1.blogspot.com
Nan province – Lab moo kau (ลาบหมูคั่ว )
Phrea province – Kanom jean Siklong moo (ขนมจีนซี่โครงหมู)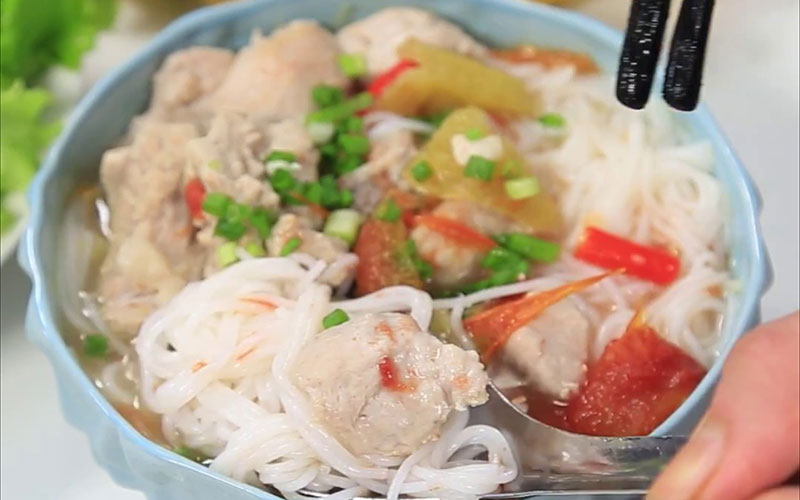 CR.https://www.youtube.com
East of Thailand
Chantaburi  – Senchanpad poo (เส้นจันทร์ผัดปู)  Khoa kluc pirk klua (ข้าวคลุกพริกเกลือ) – I love this province, so many good food here. And seafood menu is cheap to experience.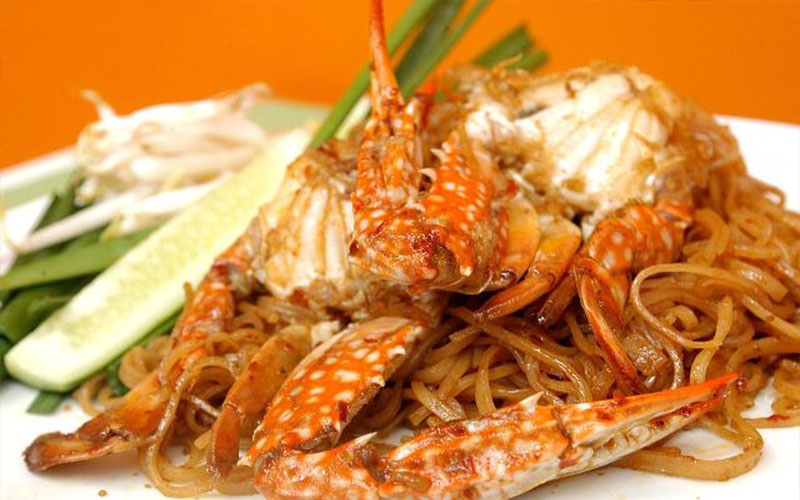 CR:http://www.thaicookingmenu.com  
Prachuab khirikan –  Hoi seap Jim Malakor (หอยเสียบจิ้มมะละกอ)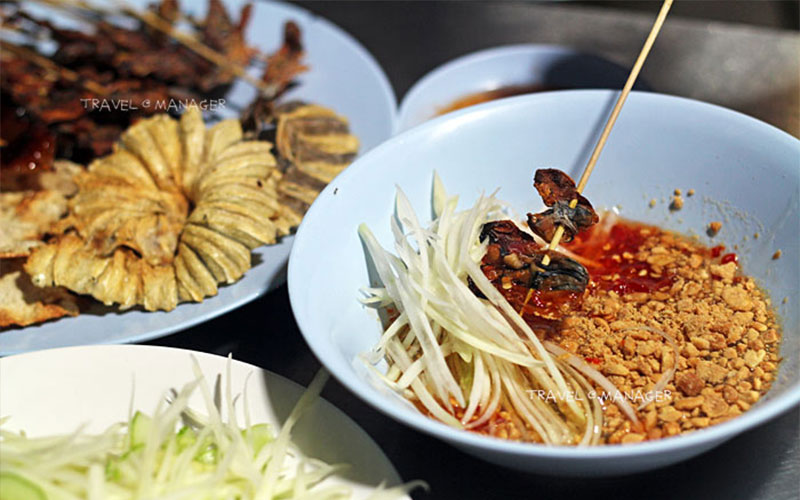 Phetburi – Khanomjean tod man ( ขนมจีนทอดมัน) , Somtam and Yamsalai phong Angoon (ส้มตำ ยำสาหร่ายพวงองุ่น)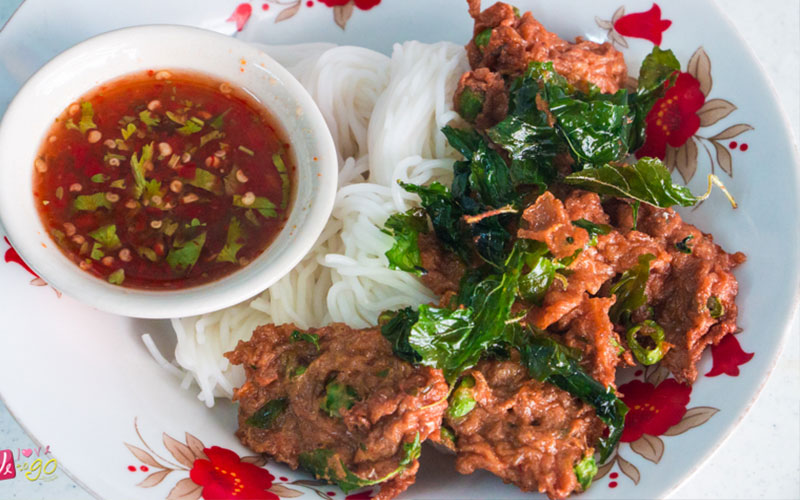 CR.https://welovetogo.com
Ratchaburi – Tao Hua Dam (เต้าหู้ดำ  )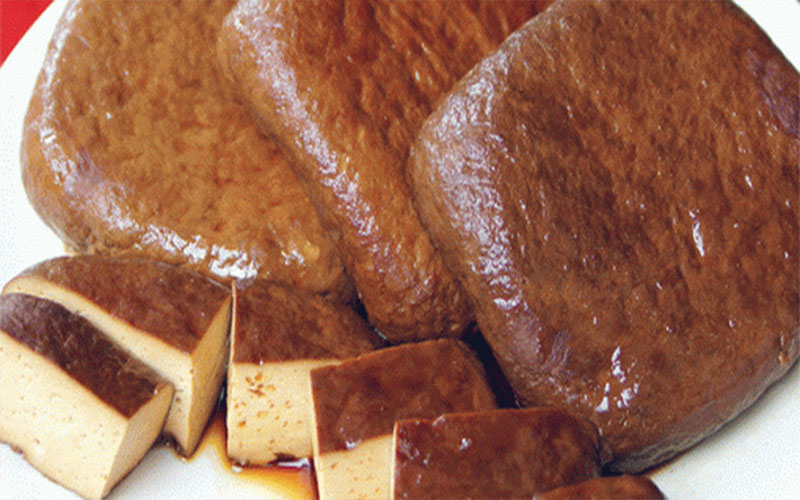 CR.http://www.เที่ยวราชบุรี.com
So my presentation of Thai  food brings you to live with energy.
Food is things that we can enjoy every day and easy to think about it
4.Why should you experience for street food at least one time
There are so many street food that you can find in every corner of Bangkok, Chiang mai and main city.
Let's me tell you why you should experience it.
– Learn and taste the real food culture
Street food is culture of modern Thai people who live in the city. It is hectic and no time to cook. So just grab or eat at street food shop and then go. It is affordable and quick  so it is answer the busy life . That is why to taste street food is like the way to entering and get to know a little bit more of Thai culture.
-Help the local
The money you spend rich the local directly. You are observing, is it nice to help to spread the income to local people
-Freshness
People are concerned about hygiene. But if you know how to select good meal. Sometime, a small street that serves regular customer, they are very concern on food hygiene too. Sometime , their food is much better than what you can get from convenience stores.
5. Health and Hygiene food in Thailand
Event, I eat street food and Thai food all the time. It can not 100% guarantee that everyone will be safe from food consuming. There are some guideline that may help you with some food tips.
Can I drink the water in Thailand?
No for tap water only if it has been boiled or treated.
Ice tube from the factory is fine, but the less is not recommend
 
Is street food safe in Thailand?

Anything that cook long time ago , stay away from it
Watch around the stall that looks clean that is good start to observe more for cloth and hand of the merchant.
If the stall looks busy , local people line up or in and out often, that means their regular customer. It should be safe.
Additional seasoning can also add to your meal. Apply a little chilly and taste , and see how do you like it. Sometime it is hard to handle to much spicy taste.
6.Thai word for food ordering
People know English word and sentence more when you travel in the city. But when you go out of town or rural area. They may not know the English word. So this is some guideline.
No means Not   ไม่
When you repeat thing two times mean very
Pet  means spicy   เผ็ด

Mai Pet means not spicy  ไม่เผ็ด

Pet pet means very spicy เผ็ดเผ็ด
Wan means sweet   หวาน

Mai Mai means not sweet ไม่หวาน

Wan Wan menas very sweet  หวานหวาน
Peaw mean sour เปรี้ยว

Mai peaw mean not sour  ไม่เปรี้ยว

Peaw Peaw means very sour เปรี้ยว เปรี้ยว
Kem mean salty taste  เค็ม

Mai Kem means not salty  เค็ม เค็ม

Kem Kem means not very salty ไม่เค็ม
Man means creamy   มัน

Krob means crispy  กรอบ

Sok  means well done,  (สุก) when you order bake meat, deep fried or grilled   

Jud means plain (จืด) taste
I think this is basic to know for Thai word that related for food and recommend to know when you travel outside main tourist destination.
However, you can also use good translate to get the idea and long sentences..
7.Thai food is not only PADTHAI
I know pad Thai is very famous. You can eat Padthai anywhere in the world.  There are two things about Padthai that I also curious about it.
I guessed that people order it because it's well known for and the foreigner do not know about other Thai menu. In additional, it is easy to access since Padthai is on sale from street food, convenience store up to luxury restaurant in 5 star hotel .
You do not need to eat Pad Thai with shop stick . In many local shop , we may give you a spoon and folk that could also use for eating Pad Thai too.
8.Art of order food
In fact Thai food is not served as courses. It serve all at once. Therefore, main stable, appetizer, salad and soup are serve at the same time. Except , dessert or fresh fruit serve at then end of meal differently.
So why ordering food is matter
To order Thai food right, you must have right combination.
If I have dinner with 3-4 people, I will order 3-5 menus. That should be soup , salad (normally we have only spicy salad), and stir fired.
See the example of the ordering
9.Recommend Thai dish
Recommended menu when travel with kids or elderly people who cannot handle spicy
Keang Jood Moo sab (แกงจืดหมูสับ) Minced pork soup and vegetable
Kai Jeaw Koong or Poo (ไข่เจียวกุ้งหรือไข่เจียวปู) Eggs omelet with shrimp or crab meat
Yam Tua Pli (ยำถั่วพลู) Winged bean salad  with shrimp , minced pork , peanut, and vegetable
Koong pad yod fug mea fai deang (กุ้งผัดยอดฟักแม้วไฟแดง)  shrimp stir fried with chayote leave
Choo chee plan nua on (ฉู่ฉี่ ปลาเนื้ออ่อน) red curry stir with coconut milk and deep fired fish
 When hang out with those who love spicy
Tom yum pla kang (ต้มยำปลาคัง) – spicy and sour fish
Todman koong ( ทอดมันกุ้ง Shrimp cake) Shrimp ball deep fried with plum source
Pad pad moo pa ( ผัดเผ็ดหมูป่า ) boar meat stir fried with chilly and paper
Yam som o ( ยำส้มโอ) Pamelo salad
Pla mook nung manaw (ปลาหมึกนึ่งมะนาว) stream squid with chilly and lime juice
My favorite dish
Keang som koong Cha oam Kai (แกงส้มกุ้งชะอมไข่) vegetable and shrimp in tamarind source , it taste sour and a little sweet
Bai Liang pad kai (ใบเหลียงผัดไข่)  Vegetable which grow in the south of Thailand stir fried with egg
Cho Chee pla nua oan (ปลาเนิ้ออ่อน)  red chilly stir fried in coconut milk source and cover on deep fried fresh water fish
Krabuang Talay Tod (กระเบื้องทะเลทอด)  flat spring roll, stuff with seafood and plum source
Lab ped (ลาบเป็ด)  Minced duck meat slad which is spicy and sour
Nam prik koong seap (น้ำพริกกุ้งเสียบ) Mixed chilly and herb with dry shrimp and various kind of vegetable
My favorite dessert
Bua Loy Pauk (บัวลอยเผือก ) powder ball made of taro cook in coconut milk
Siliim (สลิ่ม) colorful noodle with coconut milk and ice
I hope you get a good idea how to make your trip more enjoyable when you know more about Thai food from this article.
Do you agree with me that food is really important? After your trip, you will think of  good experience and sightseeing ? Which topic that you are thinking of more.
If your answer is food . There you go , that's why you should pay attention and do home about it.
Or you can give an assignment to your travel agent, tour operator or tour guide that can help you manage the trip better to meet your need.,
I hope you find this article helpful and you can share this to your friends who may plan to visit Thailand .